If you're a foodie, cuisine plays an important role in your vacation. Vietnam is all about street food, and Hoi An is no exception. Trying all local street food is a must do activity. Hoi An morning street food walking tour is a combination food-tasting and walking tour around the town. All food stalls or restaurants use sanitary cooking practices and fresh ingredients. We want you to come away from your visit to Hoi An having also experienced it's rich culture, mouth-watering cuisine, and wonderful people.
Hoi An morning street food walking tour takes you off the beaten path to get a unique glimpse into daily life in this lovely city. Hoi An morning street food walking tour focuses on the unique local street food of Hoi An. During four hours walking tour, you'll enjoy generous dishes. We lead small group (up to 12) through real neighborhoods to indulge in Hoi An's best foods at places that have been making these food for generations. Each of our unique food tastings is combined with fun insights and anecdotes on food culture and local traditions.
Hoi An morning street food walking tour is more than a food tour because throughout the tour we give your stomachs a little break to discover some unforgettable cultural & historical attractions that you otherwise would' ve missed. Enough food is served that most participants will not need lunch or dinner after the tour. We recommend you to eat a light breakfast or lunch before the tour.
Let us guide you to best dishes prepared by best chefs in town.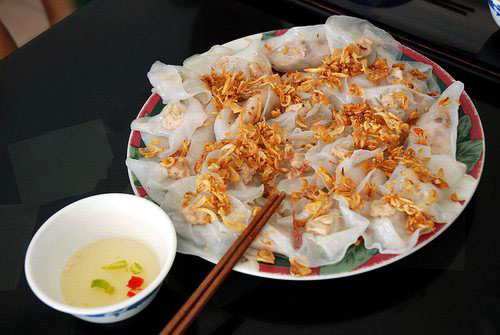 Highlights in Hoi An morning street food walking tour
Explore the local speciality and street dishes at off the beaten path places

Learn Vietnamese culture through food

Interact with locals at each location

Visit a local house to have a lunch with local family

6 tasting locations, 10 delicious samples (enough for lunch)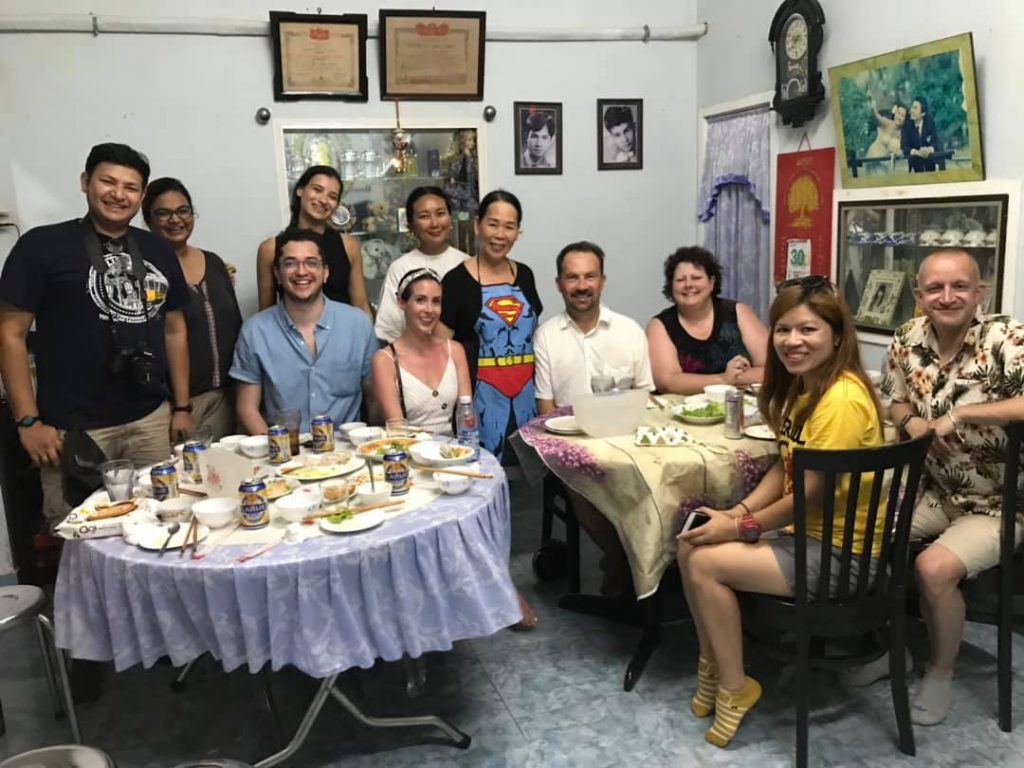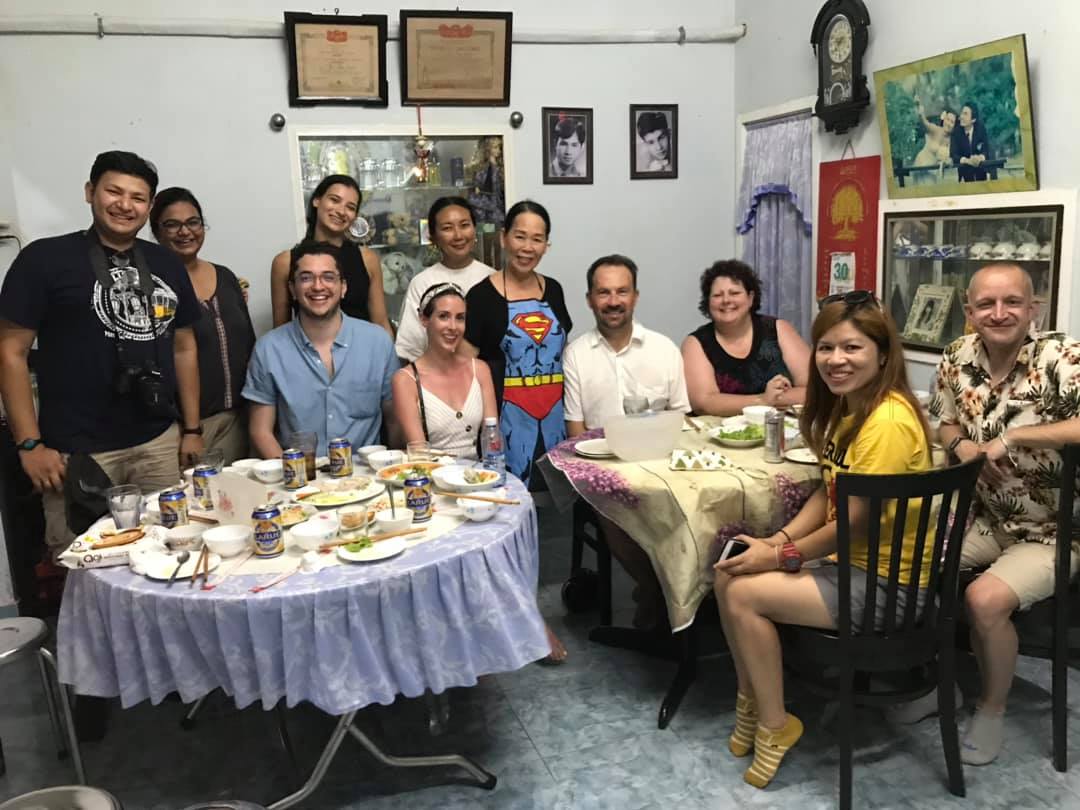 Information
Departure time: 8.00 AM. Finishing time: 12.00 noon

Transportation: walking

Minimum 2 , maximum 12, group tour

Meeting point: Our office, 567 Hai Bà Trưng, Sơn Phong, Tp. Hội An, Quảng Nam, Vietnam ( Near by Viet A Bank)

Private Tour option: pay extra 30%, minimum 2 pax

Weather condition: Tour takes place rain or shine

Please don't have breakfast as we will try many yummy authentic food

Please inform your local guide about any food allergies you may have. Vegetarians can be catered. Please tell is if you can eat fish sauce and eggs

Menu: White Rose dumplings, Fried Wonton, Cafe, Pho ( Vietnamese Beef Noodles), Banh My, Cao Lau noodles, Spring rolls; Bánh khọt / Savoury Coconut Pancake; Slice pork wrapped with rice paper; Dessert

The menu will be slightly different on 1st and 15th of the lunar calendar. Most of the local shops close on these dates.

What to bring

: Suntan lotion, Hat or cap, Sunglasses

Private Tour option: pay extra 30%, minimum 2 pax

PRICE: 42 USD/ 1 PAX. KID (Age 5 – 10): 32 USD/1 pax

Inclusions: English speaking tour guide, All food and drink items as per itinerary, 1 water and 1 beer
Exclusions: Pick up and drop off service, Personal fee, Tips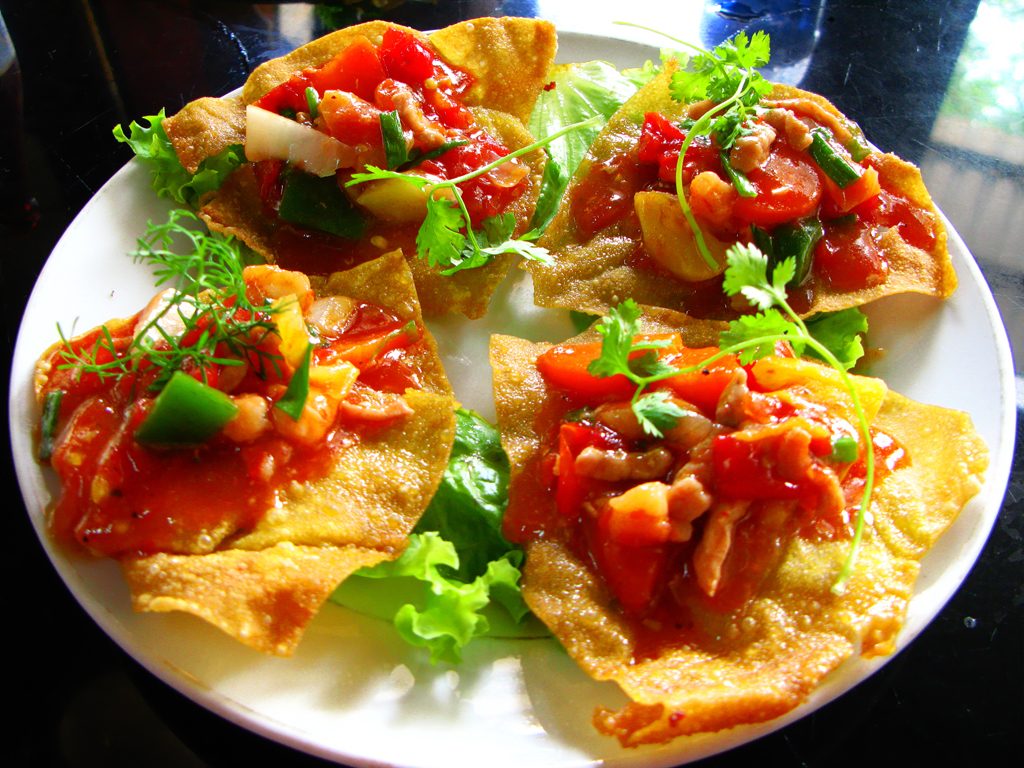 Are you looking for a cooking class in Hoi An? Try Hoi An Mama Home Cooking Class
You will learn how to cook Vietnamese daily food in the cozy house with warm and fun Mama who had 20 years of experience of selling street food for a living. Mama Nở (Flower, 1954) who is not a professional chef but passionate and has a large knowledge of Vietnamese cuisine and culture. Born in Hue ( food capital of Vietnam) and she knows many recipe secrets that have handed down from her family generations. If you don't like to do a very touristic but a hand on cooking class with authentic food- try Hoian Mama Home Cooking Class. No market tour. 19 USD/ 1 pax. Money back guarantee!
More detail at Hoian Mama home cooking class
Top 15 Daily Tours around Hoi An