Just 10 km south of Da Nang and 20 km north of Hoi An in Central Vietnam is a small group of 5 "mountains" known the world over as the Marble Mountains. They are five marble and limestone hills situated at the south of Da Nang City in Vietnam. They are often translated as Mountains of Five Elements, which means Thuy (water), Moc (wood), Hoa (fire), Kim (metal) and Tho (earth).
There are numerous tunnels and cave entrances in here, which make it more alluring to the tourists. One of the caves had two large statues of gods guarding the entrance. It is possible to climb the summits but also to abseil down the numerous holes into the cave palaces. Statues of Buddha are present in many caves. Since 1975 the Marble Mountains has gained popularity as one of the major Vietnam popular destinations. Back to hotel.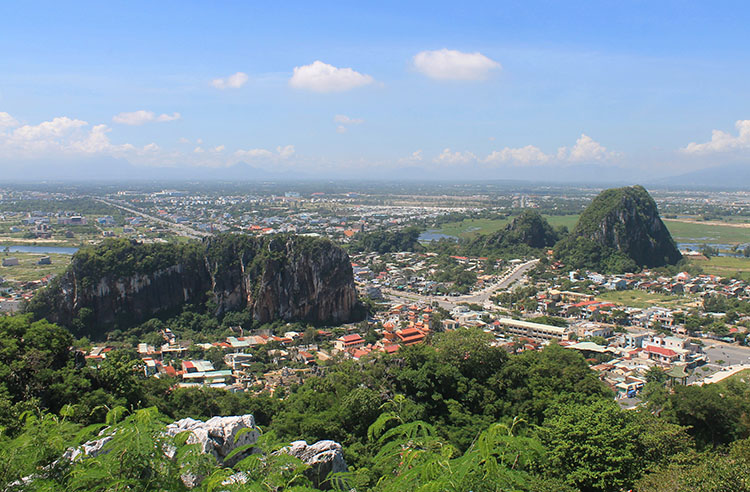 Tour detail:
● 2.00 PM: Pick up at hotel, transfer to Marble Mountain
● 3.00 PM – 5.00 PM visit caves, pagoda, stone village
● 5.00 PM: Finish the tour
Important information
● Pick-up time: 2.00 PM.
● End time: 5.00 PM
● Pick-up: Your hotel in Hoi An
● Drop- off location: city center.
● Exclude entrance fee 40,000 VND/ 1 pax
● We only provide FREE pick up for hotels located in the center.
● NO PICK UP service at Koi Resort, hotels near/at Tra Que village, Four Seasons Resort The Nam Hai, La belle Hamy resort, An Bang Beach Hideaway Homestay, An Bang Garden Homestay, An Bang Beach Holidays. Please come to our office 567 Hai Ba Trung St, Hoi An
● Please pay extra 3 USD/ 1 pax for pick up and drop off at hotels outside the center
● Child policy: Free for kids < 5 years old. 6- 10 years old: 50% OFF.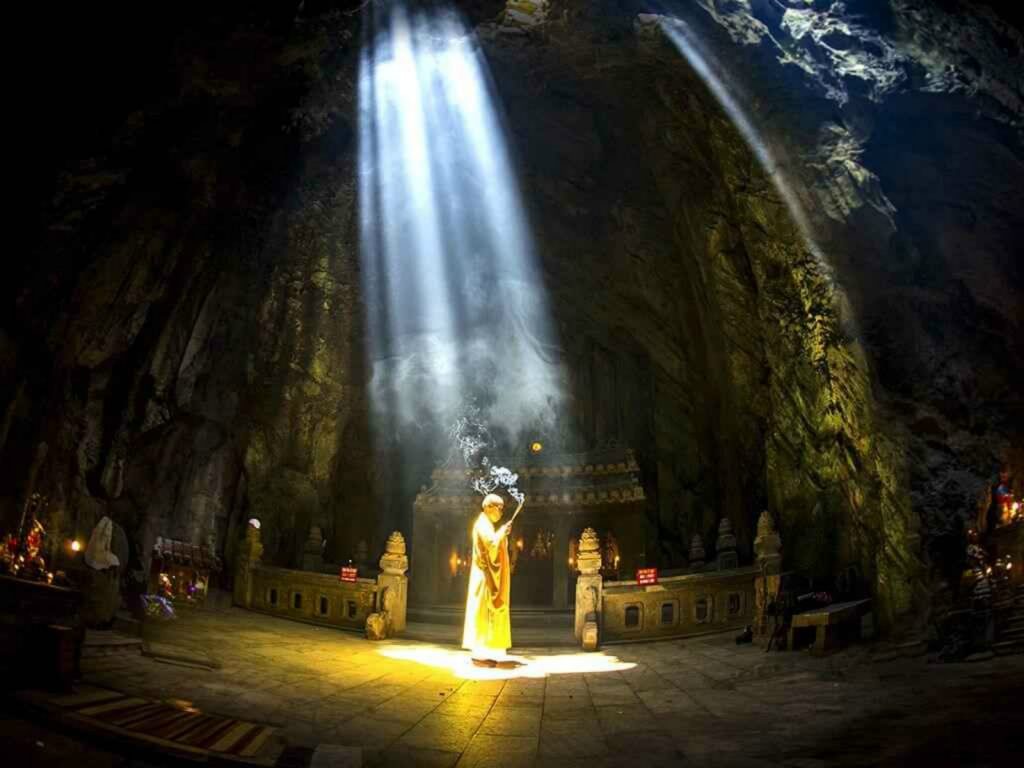 Inclusions:
● Pick up service
● Air-conditioned bus
● Guide
Exclusions:
● Entrance fee 2 USD/ 1 pax
● Tips and gratuities
● Personal expenses
Contract rate:
● Adult: 8 USD/ 1 pax
● 6- 10 years old: 4 USD/ 1 kid
● Free for kids < 5 years old