We have been in business 3 months (since August 2013) and served 38 groups. Here are feedback from our value customers.
Hoi An Food Tour Review
1. From Koh Mei Lin Angelin ( Singaporean ).Travel on 25/10/2013
In General: Interesting as we were transported by motorbikes to get to eat where locals eat. Nice sunset view along the way. We even enjoyed the balut.
Tour guide: Was a bit scared of riding on motorbikes but the 2 lovely ladies were fantastic riders. Felt very safe with them
Other suggestions: Maybe, the Banh Mi would be better if shared by 2 persons. Very filling and had bit of difficulty finishing the other food after that
2. Hannah (USA) . Travel on 19/10/2013
In general:  That we got to travel all through Hoi An, the places we ate were lovely and small, tourguide, Tau was happy and informative
Tour guide: Tau was excellent and great to be around as we were just one on one!
Other suggestions: May be just slightly more information on food but I did still learn a lot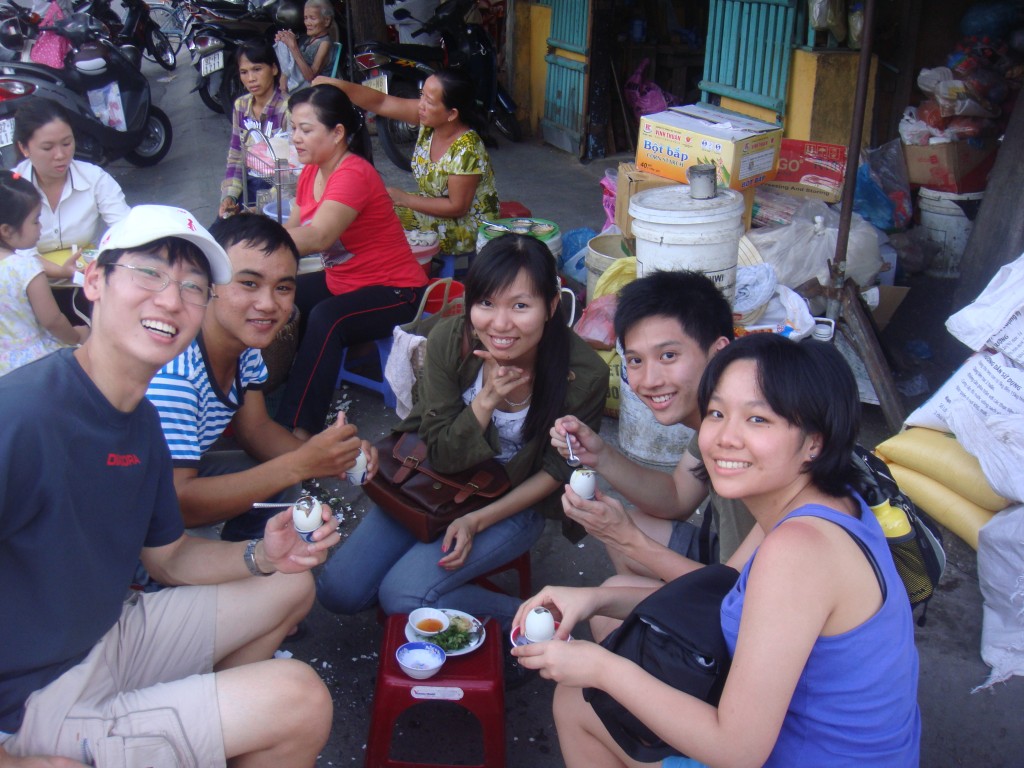 3. Christian Donavan va Ninane ( Australian ) . Travel on 10/10/2013
In general:  A great tour learnt so much and loved that we could experience authentic Vietnamese food in places we probably wouldn't find by ourselves
Tour guide: Very friendly and fun but still informative
Other suggestions: I enjoyed the tour as it is, also very helpful that it is 3p.m to 8pm half day tour
4. Ine Henney
In general:  Great company, friendly, speak English well, experienced the culture
5. Suzy ( Australian).Travel on 12/10/2013
In general:  The girls are lovely, good variety, feels safe on bikes. Good explanation about the food. Very good answers to questions. The duck egg is hard to eat, but great to try it!!! Seafood restaurant not as fresh seafood as expected, still good but we had better in Hoi An
Tour guide: They definitely improve as the tour next or maybe shy at the beginning? No need to be shy, their English was extremely clear at the end when more confident. This could also because of our accents
Other suggestions: Maybe a T shirt or identify tag? Were not sure if it was our guide at hotel. The website is very hard to use the "book now" button. It works but you can't actually send the booking. I had to book through online chat.
Check our Hoi An Food Tour Facebook fan page for more customer reviews