Cam Kim is a scenic rural island which is almost entirely free of tourists. Cam Kim Bike Tour – this pleasant ride gives cyclists a fantastic sampling of the countryside of Vietnam meandering through stunning rural scenes, rice paddies with water buffalo, villages, and local life. Cam Kim Bike Tour aims to offer unusual tours with memories which will remain with you forever. Our Cam Kim Bike Tour experiences are heightened by the absence of souvenir sellers along the route so that all you see are the REAL friendly Vietnamese faces. It is truly local culture explore.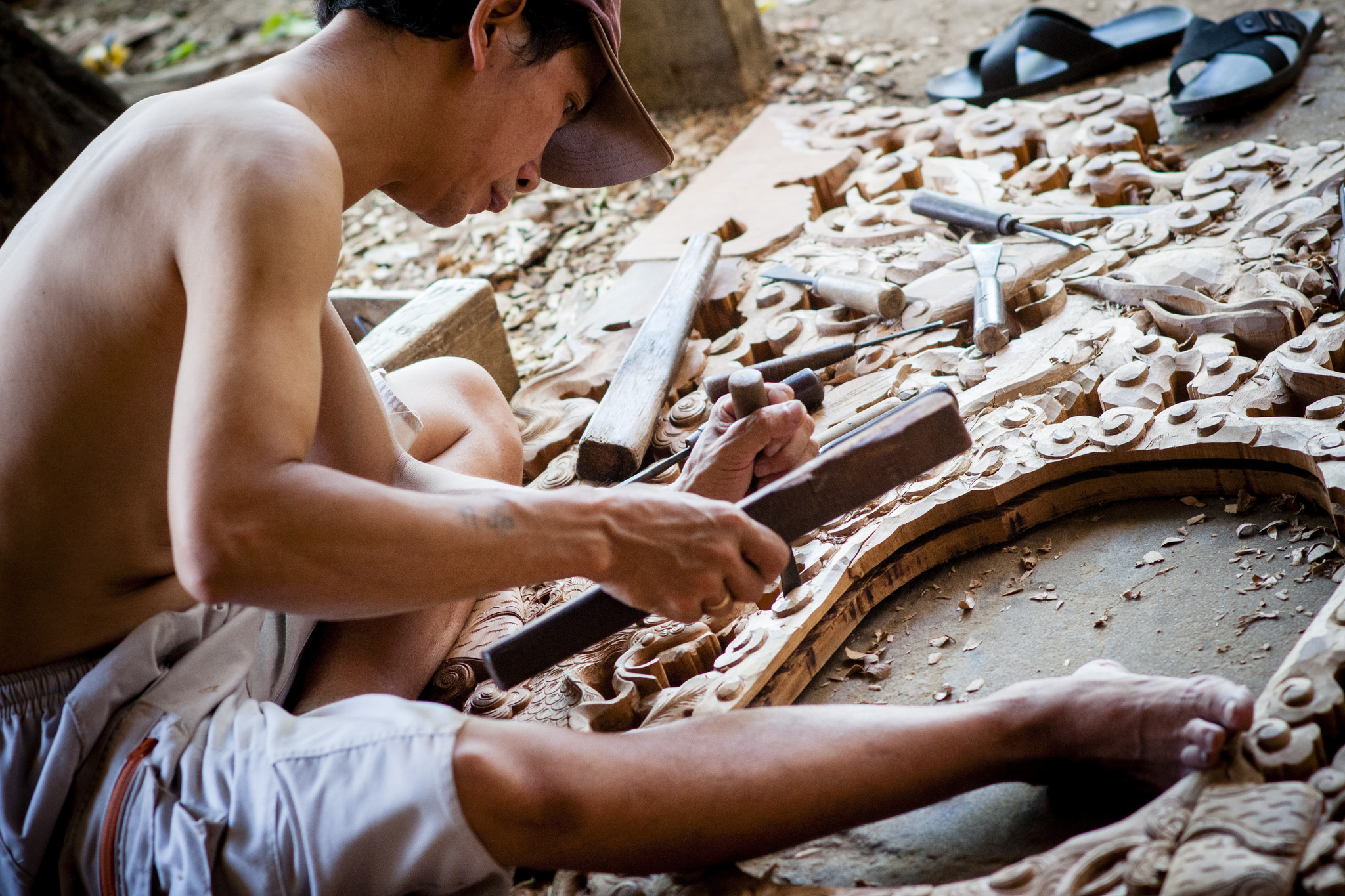 Important Information for Cam Kim Bike Tour
Departure Time: 7.30 am to 11.30 am
Meeting point: 119 Tran Quang Khai St, Hoi An, Quang Nam 550000, Vietnam (Opposite Tu Anh Restaurant).
Duration: 4 hours- bicycle
Tour type: Join tour
Tour Runs: Minimum 2 persons. Maximum on request
Available: Monday and Thursday
Distance: 10 km (round trip)
Tour Price: 25 USD/ 1 adult. Children aged 5- 9: 18 USD
Children under 4: free (go with parents)
Activities at Kim Bong Village
1. Visit boat building workshop
The first stop is a boat building workshop where you can see how wooden boats are made by the skillful hands of the workers there maintained from the 15th century.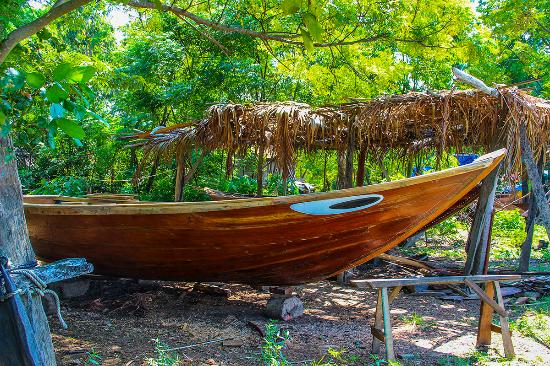 2. Visit Huynh Ri carpentry workshop
You will see the artisans working with their skillful hands on the crafts. Kim Bong's common products such as furniture, religious statues and finely crafted wooden doors can be found and bought at this shop.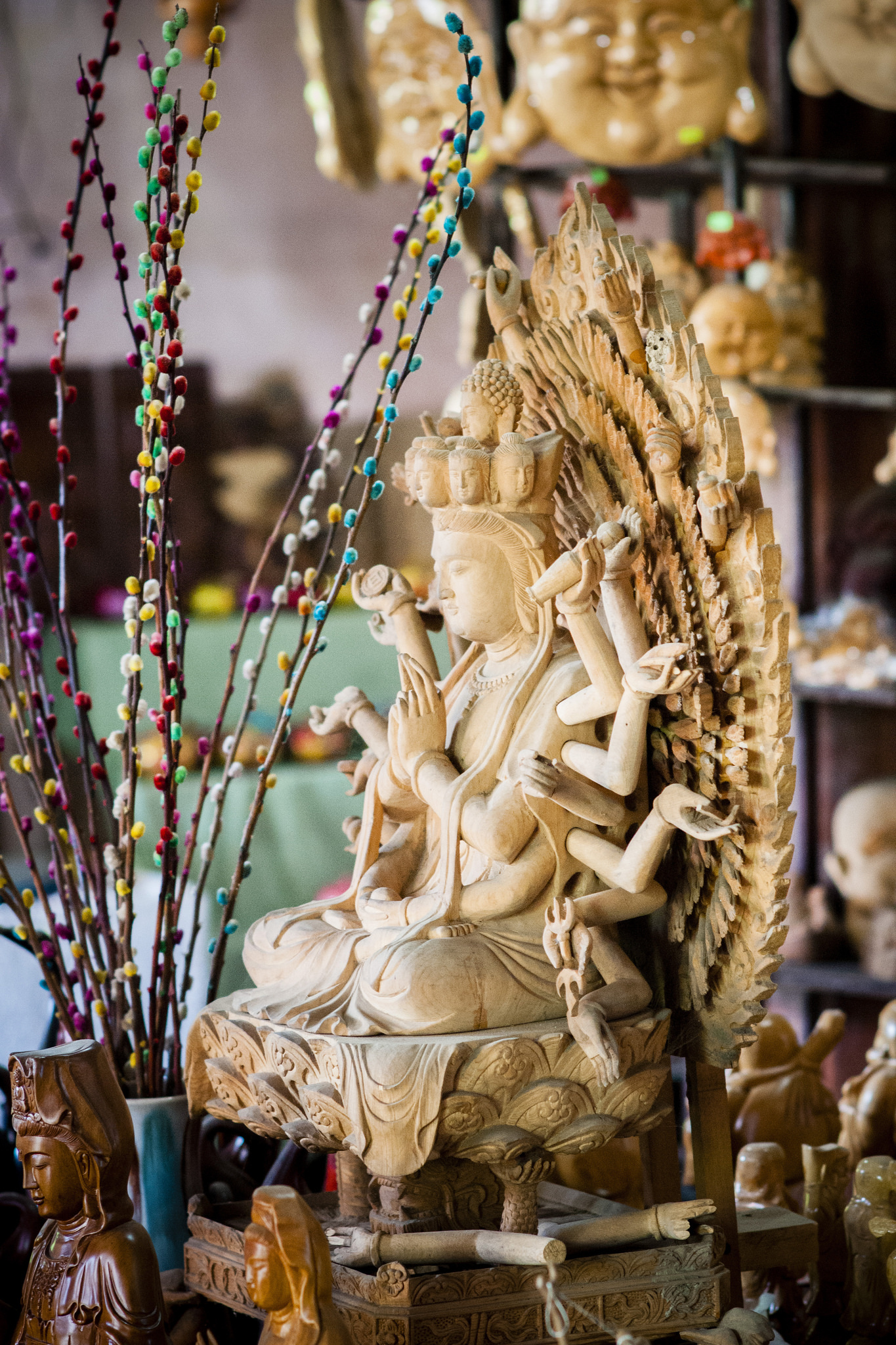 3. Visit a family that makes rice noodle
Here, you can interact with local people and even can try making the noodle yourself and know more about the daily life of the people on the island.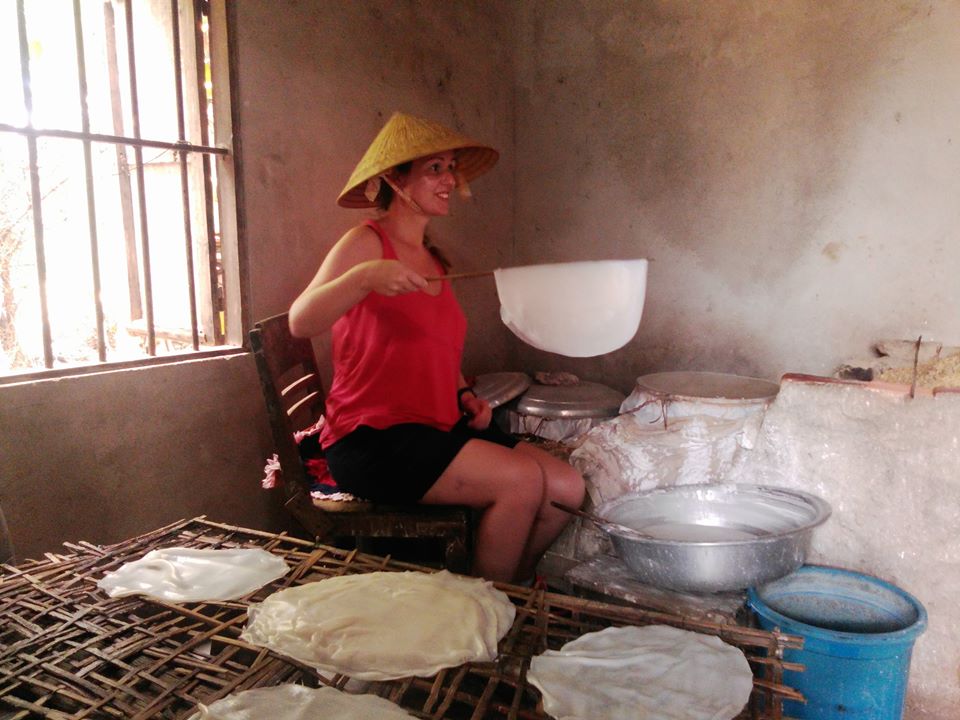 4. Visit a family that makes sleeping mat
Sleeping mat is an essential thing in daily life of Vietnamese people, especially for those who live in rural areas. Visiting this family and try making the sleeping mat under the instructions of locals is an interesting thing you must try while being on the island.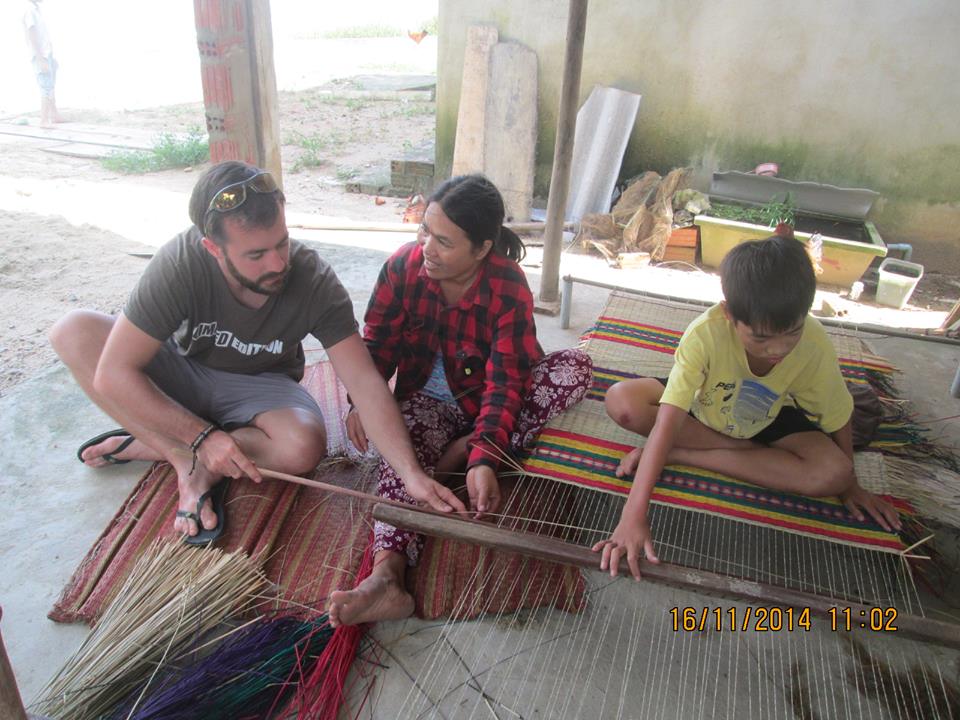 5. Visit Huynh family Temple
Huynh family is a big family in Hoi An and on Cam Kim island. This is the place where the Huynh family's ancestors are worshiped. Here you can have large knowledge about the architecture of Vietnamese temples as well as Vietnam history.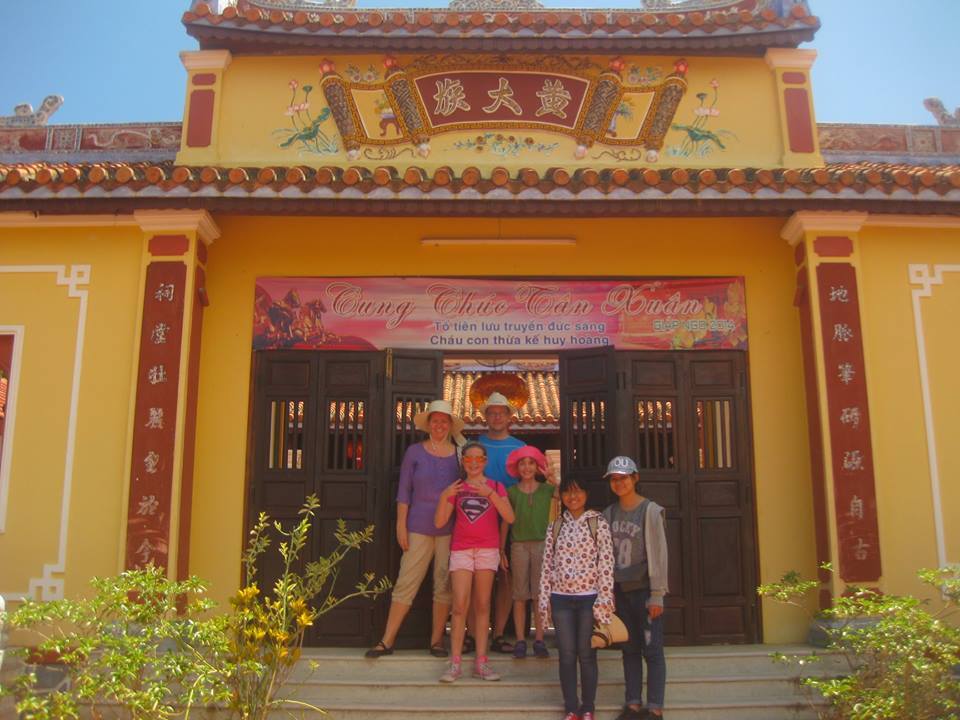 6. Visit a kindergarten/primary school
During our ride, we will stop by a kindergarten/primary school where the lovely little kids study. The only word they know is "hello," "hello," "hello". They love to see foreigners and love being photographed. You will love them.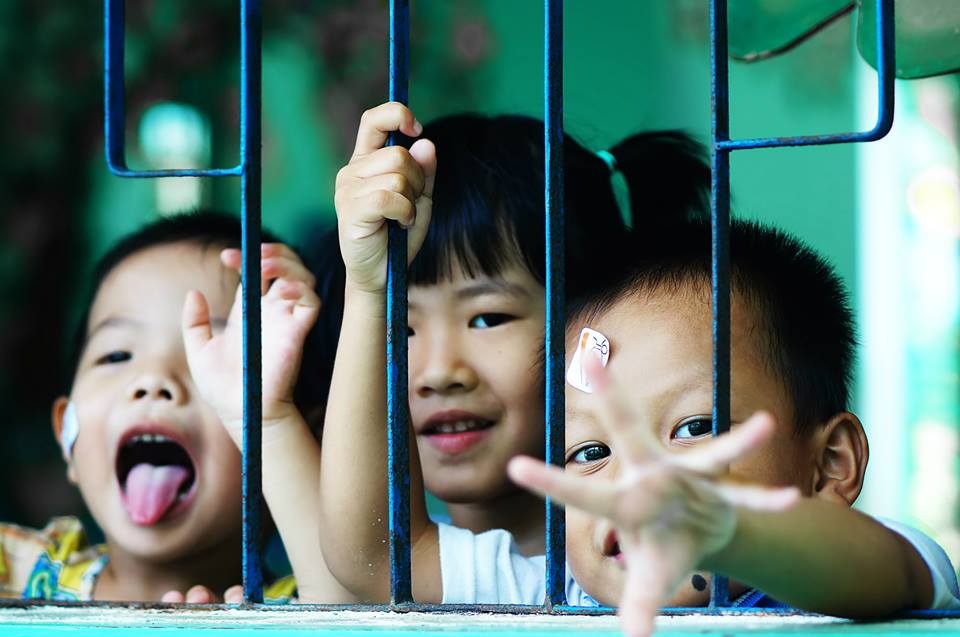 Why choose us?
– You get the chance to see some of the lesser explored parts of Hoi An.
– It's a great way of interacting with locals
– You don't get harassed to buy things
– There are so many photo opportunities
– You will learn a lot about local culture
– You will be touched by the kindness of the people you meet
– You will be paying it forward
On this tour, we give a small donation to the families whose homes you visit along the way. It's a great way of supporting the local community, and you get a fun and informative morning in return.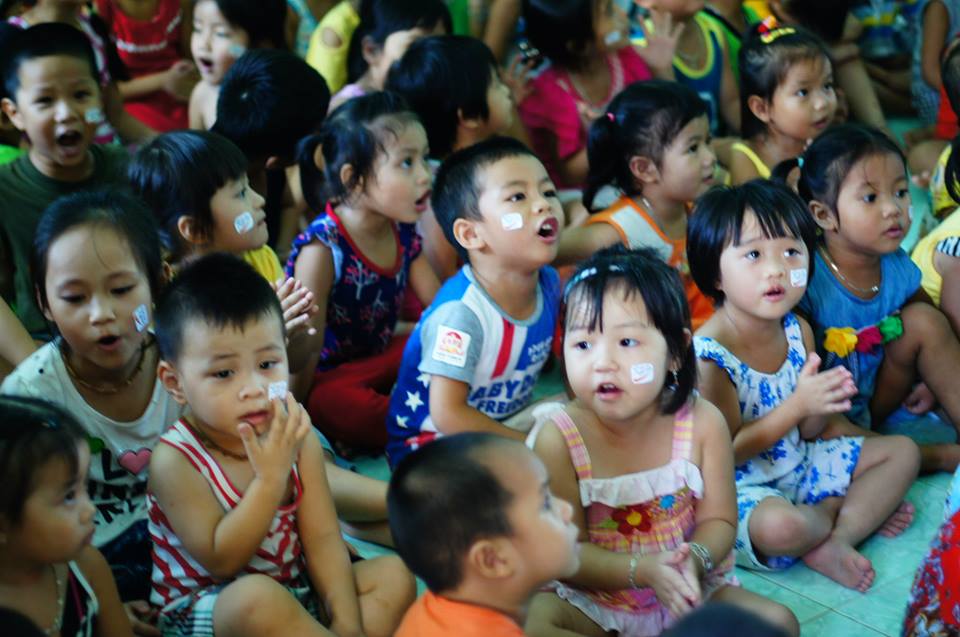 TOUR PROGRAM:
Our tour guide will welcome you at our office.
Visit boat building workshop to learn how to build Vietnamese wooden boat
Ride bicycles around the village to see rice fields, vegetable farms.
Learn and try your hand at a local traditional rice paper making family.
Visit Duy Vinh village and learn to weave sleeping mat with locals in their house.
Visit Huynh family temple, a typical family temple of Vietnamese people
Interact with local people and see the typical life of local people
Cycle back along the country roads
Enjoy Vietnamese coffee and light lunch


Notes:
Children's bicycle available, 6 years and over.
Bicycle with children's seat available upon request.
Tour Includes:
Bicycle
English speaking tour guide
Vietnamese coffee
Making rice paper
Learning how to weave sleeping mat
Water
Many photo opportunities
Tour excludes
Personal tip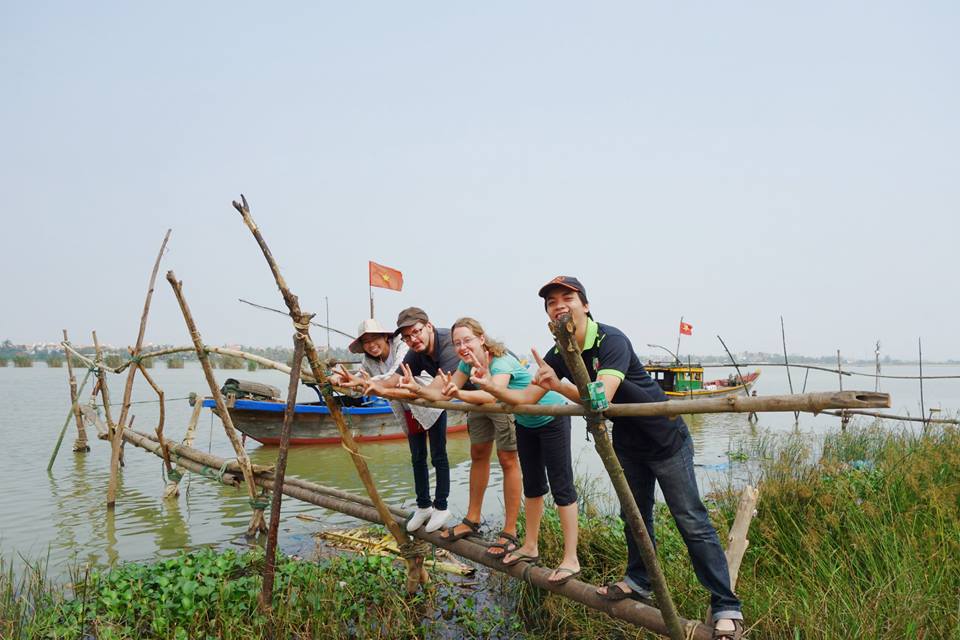 TIPS TO BRING:
1. Sun-protection creams & lotions
2. Fully charged cameras
3. Caps/hat
4. Footwear – flip-flops, thongs, sandals…
5. Sunglasses
If you have any urgent request, please call our Hotline (Ms. Hong)
+ 84 979 58 77 44or
+84 905 446 063 (Viber/Whatsapp).