Hoi An Old Town- a tourist attraction that has been received noble rewards from foreign press continously. Within 1year-2013, Hoi An has won 3 rewards.Recently, It has been considered as 2013 Asian Townscape. That are proved that Hoi An has special position with toursists and of course, Hoi An has been becoming the first choice for them when traveling to VietNam. As a local people, I will give you top 7 free things to do here.
TOP 7 FREE THINGS TO DO IN HOI AN 
1. Hoi An Free Tour
Coming Hoi An Free Tour(HAFT)- that make your trip come true! HAFT is a non-profit organization that are led by a student in university. The aim of this organization are to create opportunity for students to practice English and introduce Hoi An culture to domestic and foreign friends. With tour guides who are friendly, enthusiastic students, they guide you visit Kim Bong Carpentry Village- that is located along Thu Bon River and it takes about 10 minutes by ferry. Come here, you seem to be lived in countryside which are quiet and peaceful atmosphere. This tour is started at 8.30 a.m on Thursday and Sunday weekly, you have 5 destinations overthere. The first one is dockyard, you will get some knowledge about history, tradition of carpentry as well as learn how to make boat. It sounds great. Then you go to visit " Huynh Family Temple"- one of the biggest temples in Hoi An.Next, you learn how to make Quang Noodle and Sleeping- mat. That are guided by tour guides are people here. And the last is souvenir shop that sell all products which are made by capenters here. Especially. Another purposes of this tour is to support local people who have low life standard to improve their life. Joining the tour, you both have interesting experiences and make meaningful things.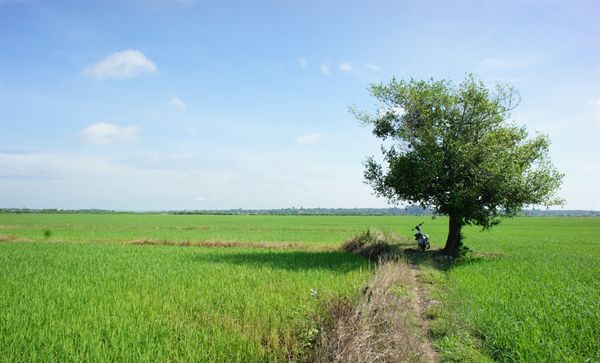 Hire a bike and take your kids around Hoi An city
2. Tra Que Village
This tour is another tour of Hoi An Free Tour. Tra Que Vegetable Village has becoming more famous not only by variety of vegetable, scenery but also special way how to plant vegetable. This is a place that supplies different kinds of vegetable including lettuce, salad, houttuynia, flagrant knoutwed, basil and coriander vegetables etc.. for Hoi An people. These of vegetable are necessary parts which make special foods such as Cao Lau, Quang Noodle, the local "tam huu" spring roll. Typically, the farmer do not use chemical fertilizer and pesticide. Instead, they use seaweed that a kind of flora is in the river which is near the village. From that, Hoi An people as well as tourist feel secure when they use products here. Taking part in this tour, you can know how to plant vegetable and practise growing as a real farmer. With supports of wonderful tour guides, you will have great tour.
3. Walk around old town
Coming Hoi An, you are seem to be lost yourself in the ancient world with old houses which are close together. Besides, there are a lot of small alleys with moss roofs. That make unique beauty for Hoi An. You should spend a day in your trip to walk around old town and I am sure that you feel more lovely than what you thought before. You are amazing about architecture that is a wonderful combination between many cultures VietNamese, Chinese and Japanese. Every expects of houses express the ideas that the local people want to convey. Another surprising things that everyone can speak English, even the old people or young children. Although, They just say "Hello", "How are you" or " Where are you from", they want to express their hospitality and they want to smile on tourists. At night, everything become more beautiful than ever. At that time, all houses are cut off the electricity. Instead, light of lanterns make Hoi An's beauty become mysterious. You can join some activities such as " Singing Bai Choi" or enjoy some special foods which are sold at the corner of streets that I say that you can not find in other places. Especially, if you have any questions, the local people are willing to share and give you reasonable answers. Download  Hoi An Local Guide at Yourlocalbooking.com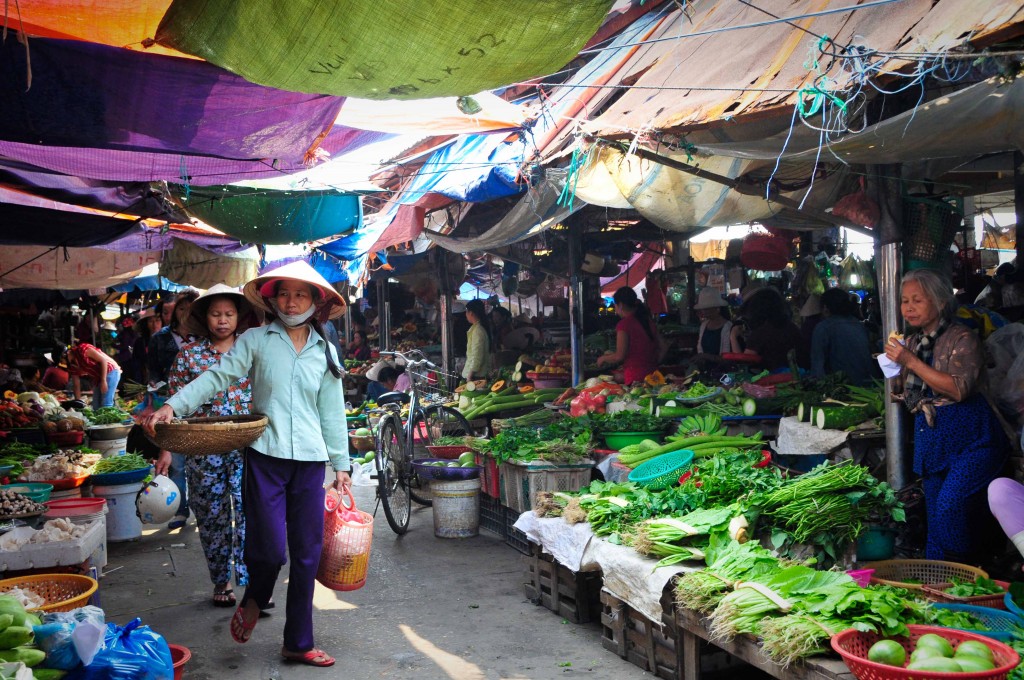 Everybody is busy doing something: selling, buying, hanging around,
4. Cua Dai Beach
Far way from old town, you move on Cua Dai Beach. It takes only 15 minutes by bicycle, you both cycle around Hoi An and enjoy nice beach. The vast sand stretches endlessly accompanied with graceful coconuts that make wonderful space. You can lie on the long sandy carpet and sunbathe. Moreover, you can immerse yourself in the blue stream water and participate in some activities on the beach , for example: drive water motor, fly a kite..Notably, seafood is truly fresh and reasonable price..you can enjoys without any anxieties. If you want to enjoy real local seafood, you can try Gio Bien, A Roi….They have great BBQ seafood. Or you can join Hoi An Food Tour by motorbike to discover best food in Hoi An and eating culture  with tour guide.
5. Thanh Nam Fishing Village
Hoi An is also famous by its traditional villages and Thanh Nam Fishing Village is not an exception. Taking the ferry from the Cua Dai harbor to this village, a famous place for visitors to Hoi An, especially cycling around the village from the early morning, when the boats are full and return to sell their fish. The atmosphere is become busier with a lot of people coming to buy and sell together. The village is special fondness of many photographers here, or for those who prefer to walk alone around the village by motorbike. Thanh Nam islands are characterized by lovely fishing village with fine and poetic beaches, has become favorite stopping place of many tourists, besides the town of Hoi An. Villagers are gentle and friendly. Although they are still poor. They are rich in gratitude. Tourists come here often learn how to fishing and live as fishermen.
6. Thanh Ha Pottery Village
Another village is Thanh Ha Pottery Village. It has long history and maintain from one generation to another generation. That are normal products in daily life but they meet all the elements that unlike any potteries in the whole country. Although only the main raw material is clay and processing techniques which are in the hands and the temperature in the furnace, the products are beautiful and durable. That are expressed through the points: the color, durability, and light patterns on the surface of the product. Coming here, the local people will teach you how to make them without fee and you will have an unforgettable memory. If you want to know more about history and learn how to make pottery, you can join Thanh Ha Pottery half day tour. Your kids enjoy it a lot
Watch sunset
7. Thuan Tinh Ecotourism
And the last things I mention is Thuan Tinh ecotourism. Visitors are mixed between romantic natural scenes. Beside the green coconuts, you can relax on boat and participate some folk games such as canoeing on the lake, watching water puppet or enjoying items arts and crafts that are display in the old house by the architecture of rural Vietnam. Special thing of Thuan Tinh is attached to nature in the true sense of eco-tourism. It worth a place for picnic and camping. You can spend 1 day at Thuan Tinh Island by doing cooking class.
All of these things I gave above. With a small amount of money or free, you can do all. Coming Hoi An Ancient and enjoy it. Hope you have good trip.