Cam Thanh village is a relic of the film revolutionary base during the war between US army and Hoi An people. Coming Cam Thanh village, you will have a chance to learn some traditional fishing techniques and how to paddle the unique Vietnamese bamboo basket boats while exploring the now tranquil coconut-palm flanked waterways of a past war.
Here, you will be enthusiastically welcomed by the local people, they will lead you to visit the creeks in the water coconut woods by basket boats, you will be instructed to fish crabs and you will see the performances of rowing basket boats by the local rowers.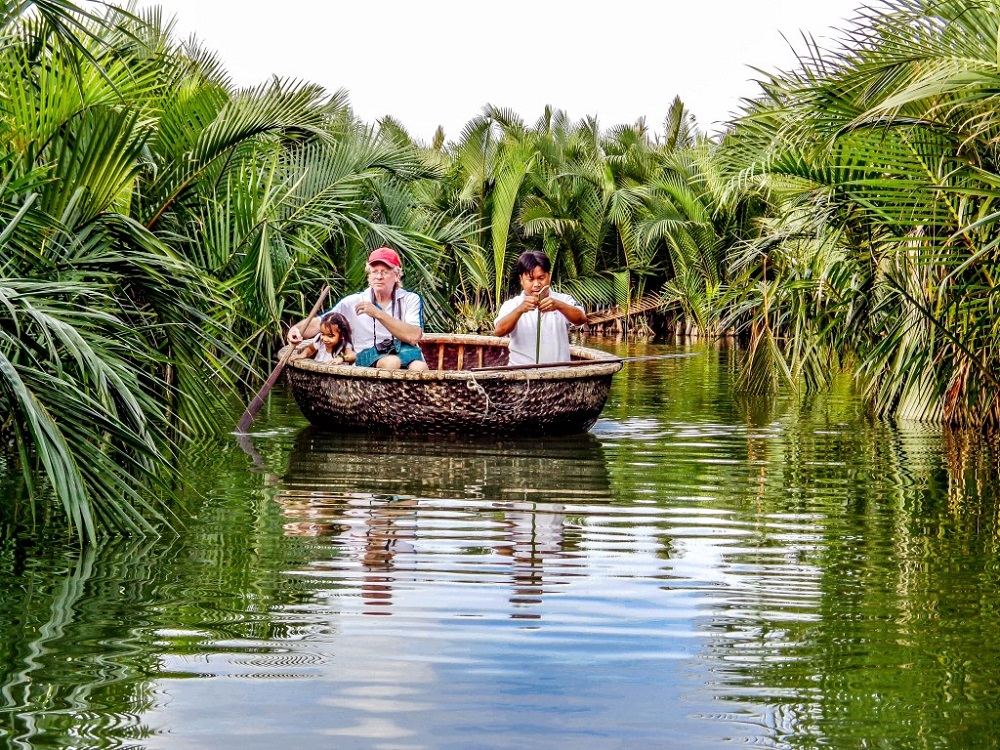 Tour detail:
Tour guides pick visitors up at our office 567 Hai Ba Trung St, Hoi An
Take visitors to the village by bicycle or motorbike
Riding the water buffalo with the farmer on the field.
Visit bamboo handicraft groundwork.
Explore the water coconut forest on VIET bamboo basket boats
Learn to paddle bamboo basket boats from the local people.
Watch bamboo basket boat performance, crab catching, boat racing
Go back to have a snack and refreshment at the local people's home
Take visitors back to the hotel by bike and say goodbye
Important information
Departure time: 8.30 AM/ 1.30 PM
Duration: 3.5 hours
Meeting point: our office 567 Hai Ba Trung St, Hoi An
Tour type: Group tour
Transportation: bicycle
Note: If you can't ride a bicycle, please pay extra 15 USD/ 2 ways transfer/ 1 group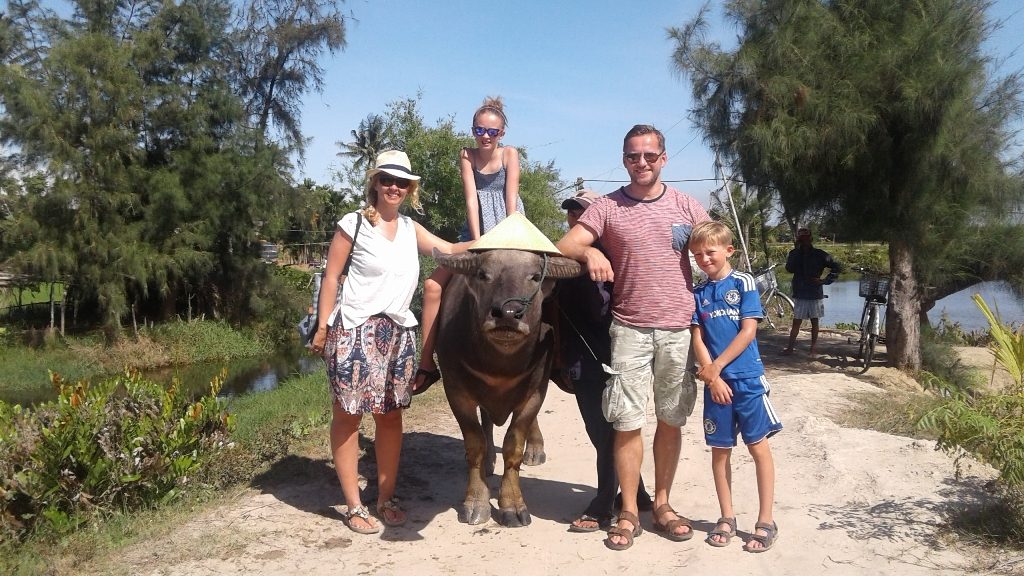 Include:
– Local English –speaking tour guides – Picking up visitors and taking them back to the hotel by bicycle (in HOIAN City only) – A bottle of water and cold tissue for each visitor – Bamboo basket boats and life jackets – A snack at the locality – A lot of opportunities to take pictures
Notes: –
Activities should be co–ordinated by local guides
–
Booking tour 12 hours in advance.
–
Children from 4 to 11 years old reduced 50% ( Free for children under 4 years old )