Eat with locals in Hoi An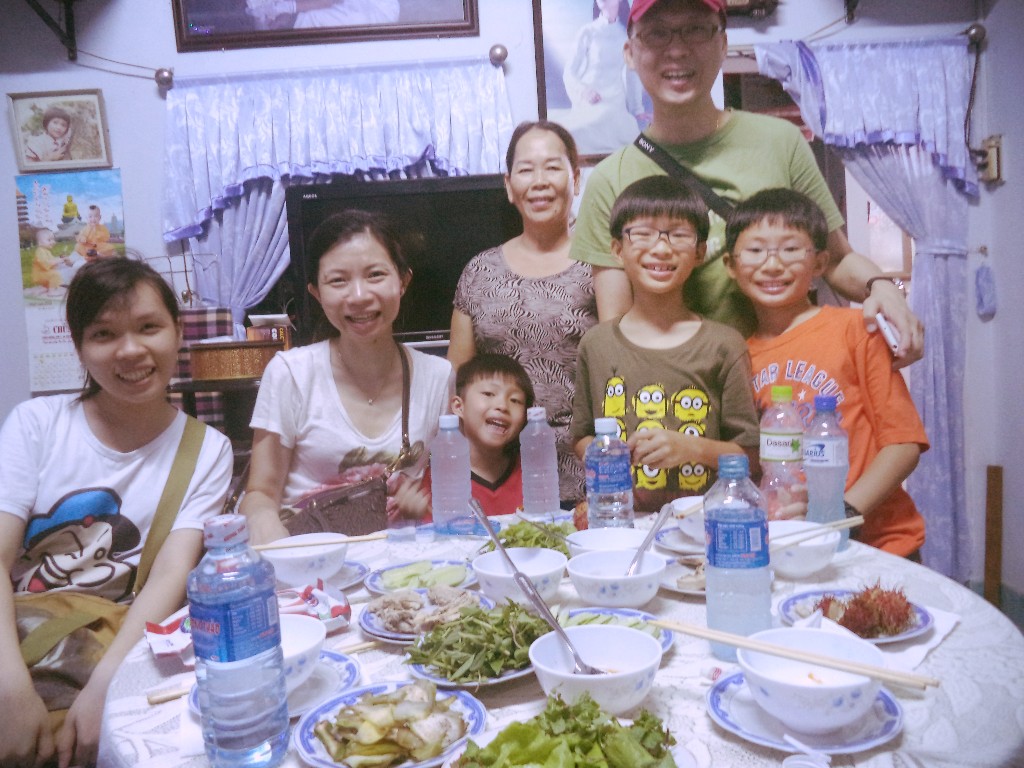 About me (Eat with locals in Hoi An)
Hi, my name is No which means Blooming Flower. I was born in Hue – an old capital of Vietnam with unique cuisine. My hometown was known for old imperial, diverse cuisine and the famous royal food. If you have got chance to visit Hue, you should not miss out Bun Bo Hue – a very famous kind of noodle soup in Vietnam cuisine.
When I was 20 years old, I got married and moved to Ho Chi Minh city with my husband. After 10 years living in Ho Chi Minh city, my family came back to Hoi An- my husband's hometown to settle down here. Hence, I had opportunity to learn different cuisine from different provinces. I'm not a professional chef but cooking delicious and heathy food for family is my happiness. When my daughters said "Mommy, it's so yummy", I fell as the world is blooming. As time passed by, my princesses grew up, they got married and lived with their own family. I haven't had many chances to cook for them any more but I have discovered my passion for cooking. That is the reason why I would like to share with you a Vietnamese traditional meal at my house where I live with my husband. Join us, you will feel a real Vietnamese family's atmosphere.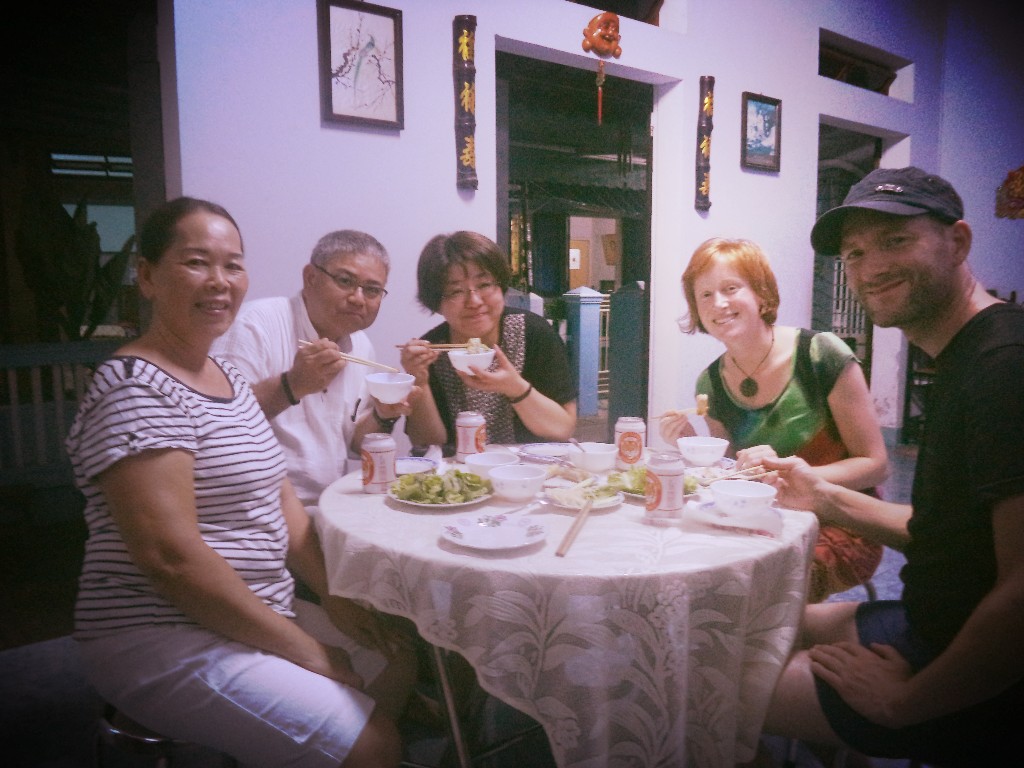 LANGUAGES
Basic English and French.
We would like to offer you a typical 4 courses in Vietnamese menu at my warm family in Hoi An ancient town. Please join us for a real Vietnamese dining experience with the best Vietnam food, enjoy green tea and sing karaoke as a local.
All vegetarians are welcome in our home. My husband is a vegan too. We prepare substitute ingredients for vegan, so you do not have to be worried.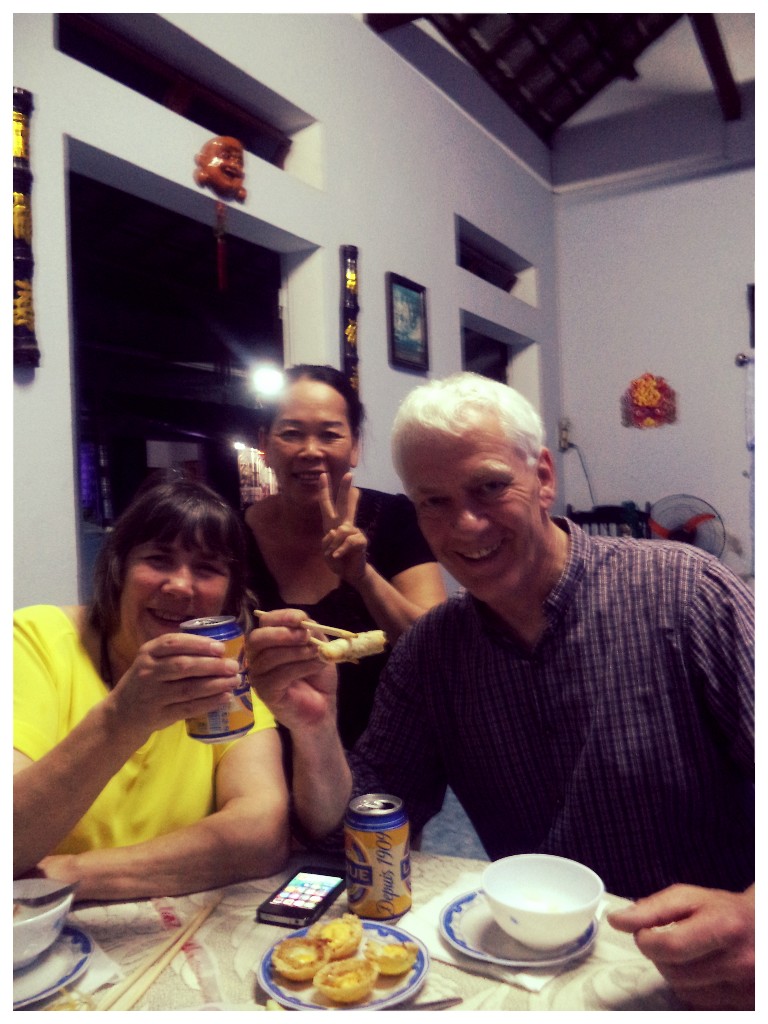 MENU
MEAL Lunch ( 10 a.m – 12:30), dinner (5:30 p.m – 8:00 p.m)
FOOD LIST Vietnamese food
ALCOHOL SERVED Beer
With Eat with locals in Hoi An, my family will offer you a typical local taste with a list of 5 main dishes:
– Papaya Salad with Shrimp Cracker ( gỏi đu đủ)
– Savory pancakes (bánh xèo)
– Spring rolls (nem rán)
– Pork or Fish in pot with steamed rice (cơm/ cá kho tộ)
– Dessert
Price: 19 USD/pax
Children aged 6-10: 10 USD/pax
Children aged under 6: free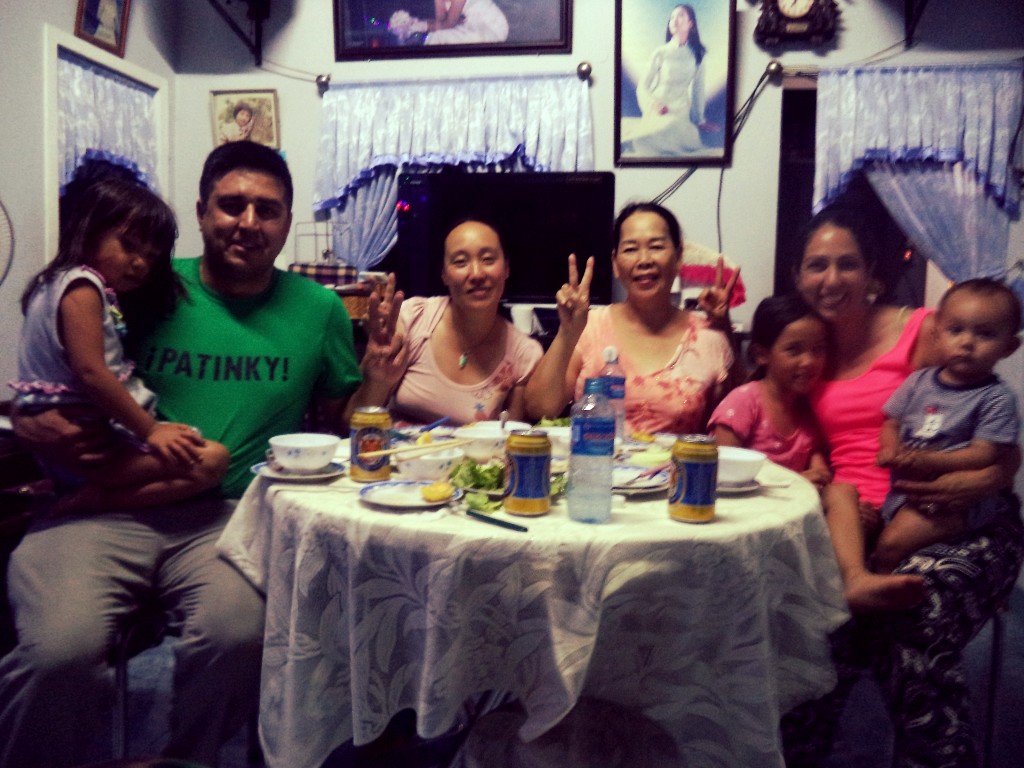 You willl visit Da Nang soon? Join us at Eat with locals in Da Nang