It is no coincidence that you see a lot of coffee shops along many streets in Hoi An. Hoi An people love drinking coffee every morning. With a couple of small table and small stool along the roadside in small part of the old town, reading newspaper while sipping coffee then looking around and enjoy life –life slowly immersed in the heart of the ancient town.
There are many coffee shops in Hoi An but these 7 coffee shops will be the best ones:
1. Café Des Amis
Located at 52 Bach Dang Street, Hoi An, Café Des Amis is the choice of many peoplewhen coming to Hoi An. Its owner, Nguyen Manh Kim, is fluent in many languages and always satisfy his customers with his cleverness. Des Amis is not a big coffee shop but has convenient position.It faces to Hoai river port which is crowded and riotous all the time with boats and people pass by. There, you can enjoy not only coffee but also some specialities of Hoi An such as white rose, caolau while listening to classical music or flamenco. Moreover, there is a notebook inside the shop so that you can write your feelings about the shop and their staffs into it.
2. Bep Truong (Chef) coffee shop
Bep Truong coffee shop is one of the most familiar coffee shop to both foreigners and local people in Hoi An. Located at 166 Tran Phu street, Bep Truong is a coffee shop, a restaurant and one of the biggest bookstores in Hoi An as well. The second floor in the shop is space for coffee with comfortable seats which is easy for both reading books and enjoying coffee. Books can be brought from ground floor with a variety of headings. If you like the panoramic view of the old town, you can select to sit at the balcony of the second floor or even the top floor where you can easy have an overview of Hoi An from above.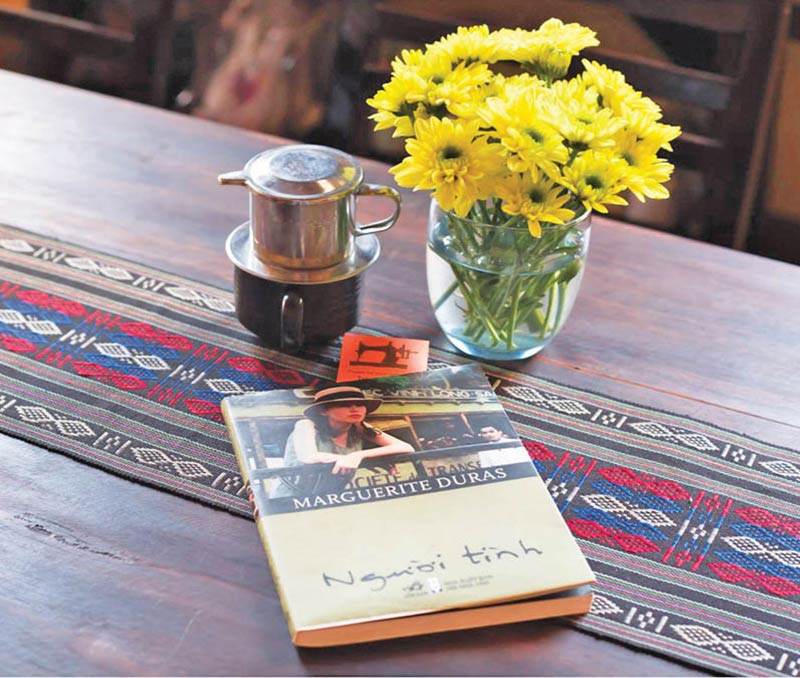 3. May Concept
May Concept is well-known for its aesthetic and subtle layout and of course its wonderful coffee filters.Its location is in a small alley to your right as you exist the Japanese Covered Bridge on to Nguyen Thi Minh Khaistreet. The exact address is 8C Nguyen Thi Minh Khai. The coffee shop is a tiny house with quite, simple rooms decked in dark wood antique furniture. It is a tasteful handicrafts shop, a coffee lounge area for reading or working and a shady walled garden with lily pond.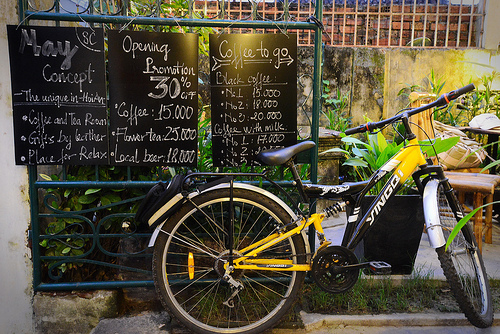 4. Gemstone Art Museum – GAM
GAM is own by a Vietnamese- Italian couple Duong Nga and Fantini. The museum has the collection of hundreds of gemstone art from around Vietnam collected by Duong Nga and her father in more than 20 years and exhibited for tourist all around the world. At its back is a shady courtyard garden cafe that serves up coffee with condensed milk (cafe sua da). On the second floor a wine bar for those wine fan. It is situated at 133 Nguyen Thai Hoc Street.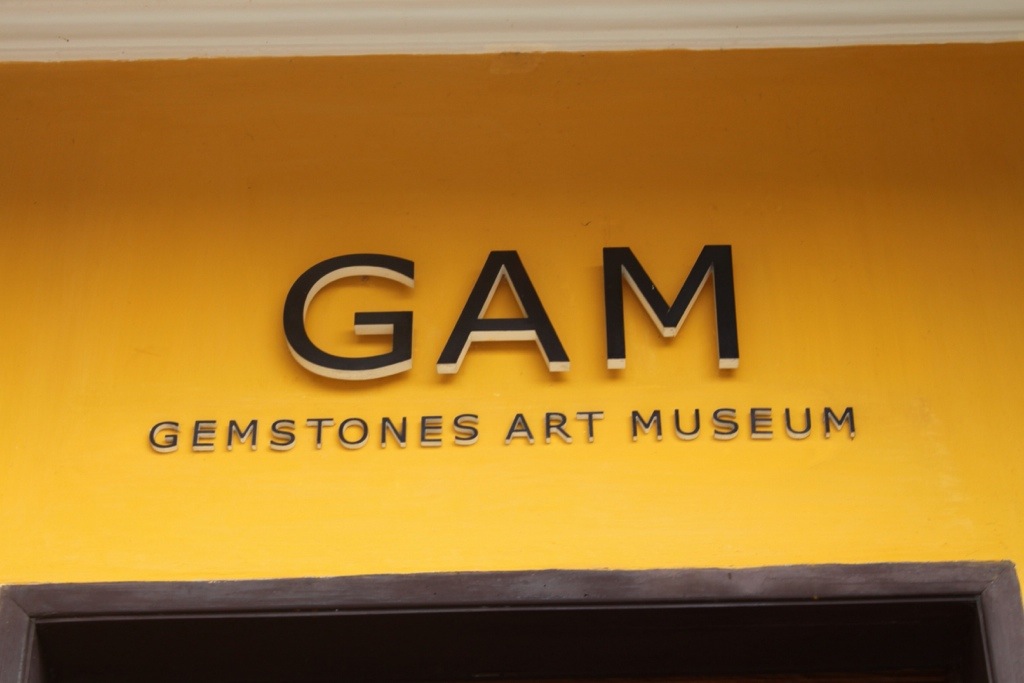 5. Reaching Out Tea Rooms
Reaching Out Tea Rooms is an extension of the Reaching Out brand- a charity to help the disabled in Hoi An and nearby areas. It stands out on Tran Phustreet with a hand-painted sign on the wall "The beauty of silence" which is exactly what you can feel when sitting in this shop. By enjoying a cup of one of their exquisite teas or coffees, you already help the speech and hearing impaired staff receive the gift of integration into a work environment that empowers them, and the pleasure that their hospitality brings to guests partaking in the Teahouse experience.  That's a good way to do charity.
6. U café
Far away from the center of the old town, U café will be a great place for those who love quiet atmosphere to enjoy coffee. The shop is on Huyen Tran Cong Chua street, in Cam Chau ward facing to Hoai river. Its owner is a Japanese women named Reiko Usuda who chose Hoi An as her second home. U Café is a beautiful structures built with local materials which is sustainable and friendly to the environment. It is green space located in a quiet place that is very appropriate for those who need to work with laptop but still want to have great moments with a cup of coffee or a delicious meal outdoors.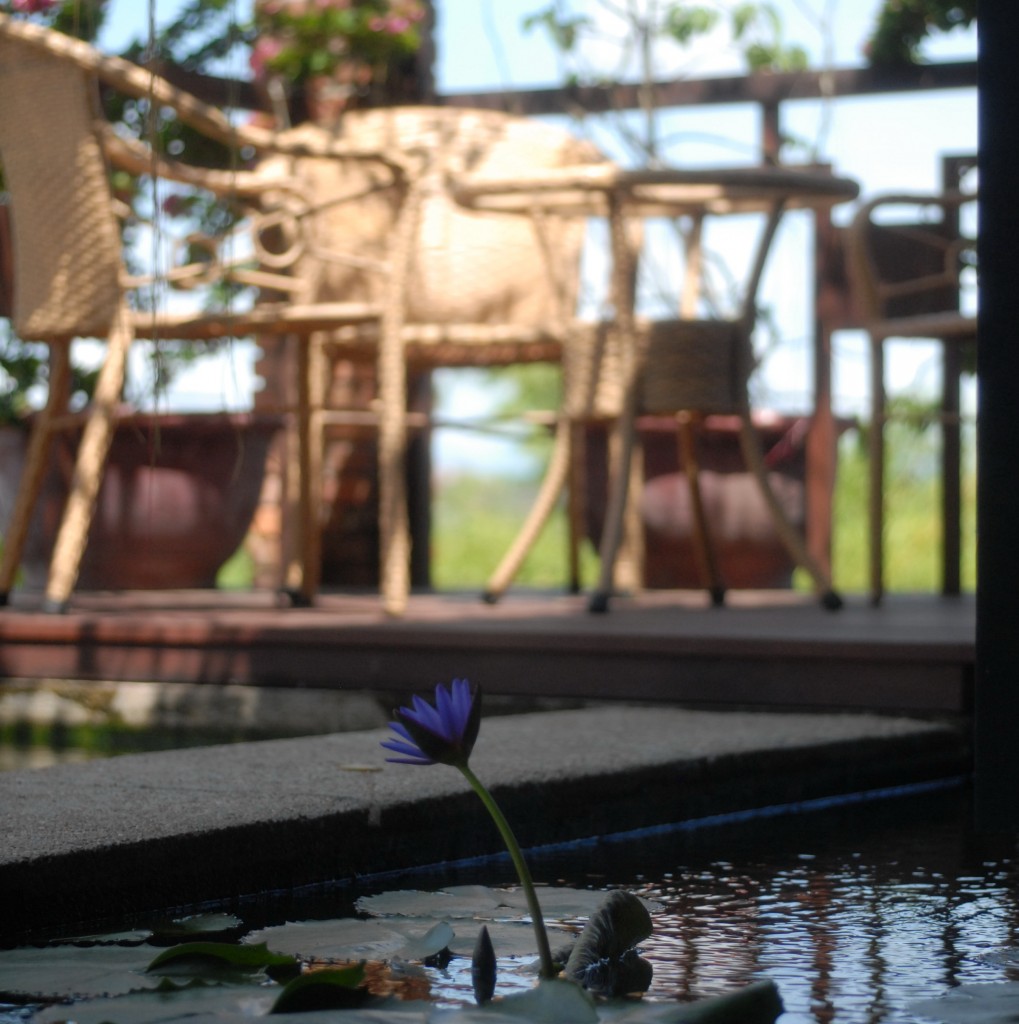 7. Hai Café
Located at 98 Nguyen Thai Hoc and 111 Tran Phustreet, in the heart of 'Old Hoi An', Hai Cafe Bar & Grill is an impressive place to enjoy breakfast, lunch, dinner or a drink. About the drinks, in addition to Vietnamese coffee which is quite strong, you can find European style coffee prepared such as cappuccino, latte, macchiato triple, flat white or simply a concentrated espresso.By night the restaurant becomes a hub of activity as guests watch the chefs in action in the open-air kitchen, cooking in large woks, and traditional barbecues and steamers. It is a great place to chill or go online with a good free wifi connection.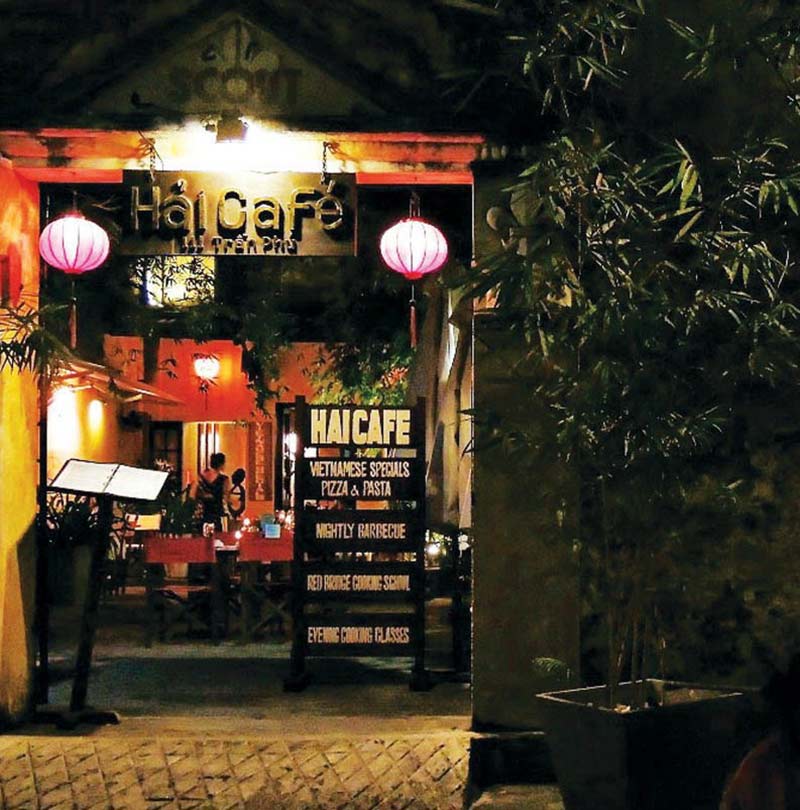 If you want to know more about coffee culture in Vietnam or wonder what coffee shop is worthyto go for, which onehasgood view, or just simply that you travel alone and want to find some friends to chat while drinking coffee, just contact us. Hoi An Food tour team will serve you all the best.
Top 7 local coffee shops in Hoi An