From the end of October to February, many tourists come to Hoi An. It's high season there. However, normally, this period is rainy season. The bad weather is the most annoying factor which can disturb your wonderful trip. Hence, we would like to give you some recommendations for activities to do there so that you can have a great time enjoying Hoi An during the damp season.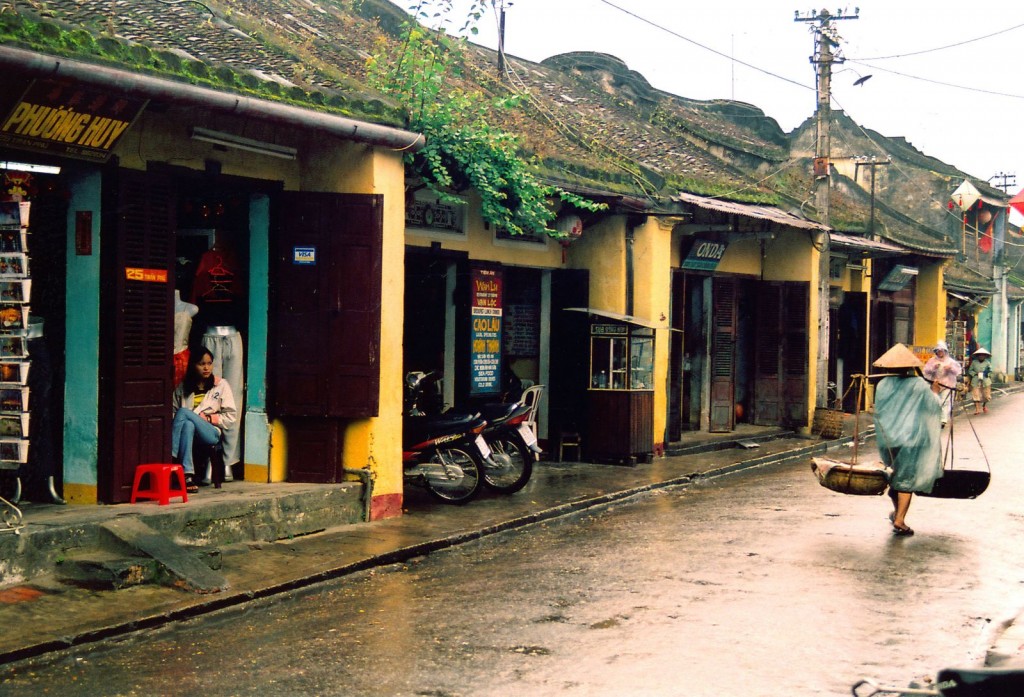 1. Enjoy the Café and Bar
In rainy days, how wonderful it is to seat in a nice coffee shop, tasting your favorite espresso, capuchino or simply a hot vietnamese coffee! There are many Café and Bar in Hoian.  If you want a quiet place, for reading books, relaxing or just want to feel the rhythm of the rain dropping outside, just go to some coffee shops in the town. Hai Cafe, Tam Tam or Cargo, Reaching Out Tea House, Bep Truong Coffee shop are some examples.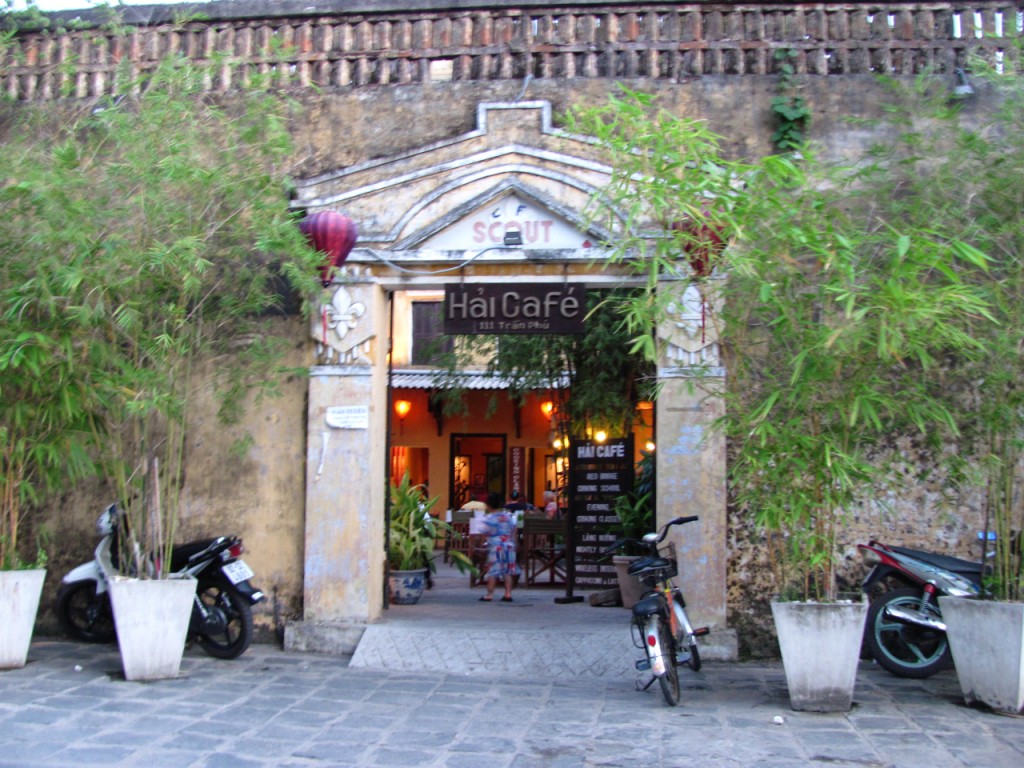 These coffee shop are good in the daytime, but we need some spirits in night time so that we can forget the cold of the bad weather outside. Most of Hoian Bars are located along Le Loi, Nguyen Thai Hoc and some riverside streets. There are some famous bar there: Before and Now, White Marble, Before and Now, Q Bar.
And If you want to try local experience, let try some local coffee shops, like Google coffee, Uy Viet coffe or Nep Café.
2. Relax at Spas
There are lots of spas in Hoian where you can free your body and your mind from the hard life outside, find the balance of your body and your mental health. There is nothing better than relaxing in a peaceful and soft soothing music atmosphere after a long trip or a long day shopping and sightseeing, or even with the horrible rain outside!
There are some really nice spas in Hoian, and these are list of some famous ones: Palmarosa Spa (90 Ba Trieu street), Hoi An Day Spa (47 Ba Trieu). Phuoc Lavender Spa (540 Cua Dai & 227 Nguyen Duy Hieu)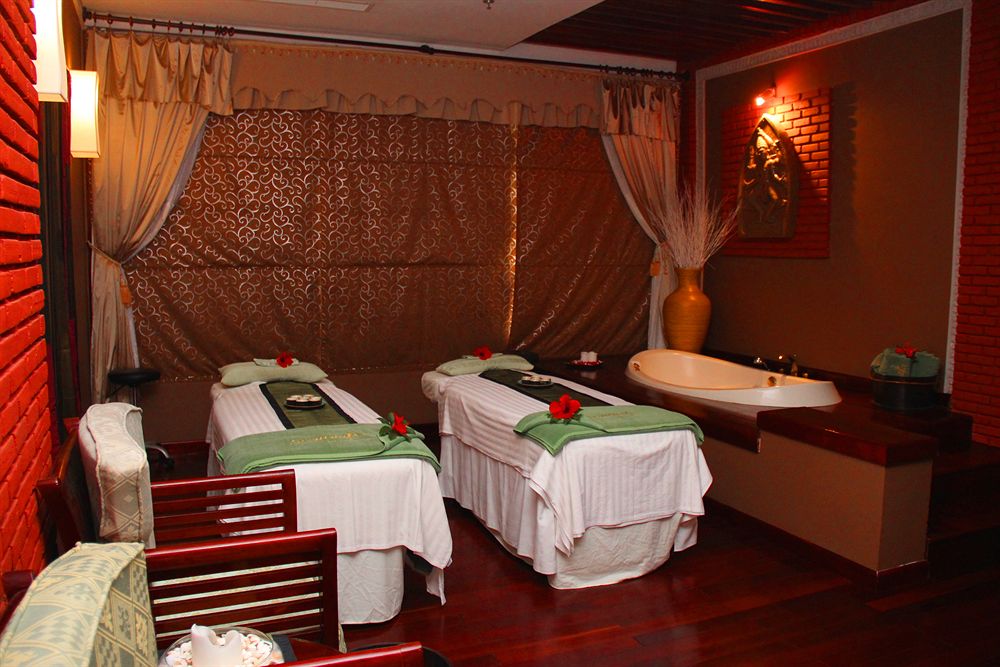 Cooking class
If the rain is coming down and you don't feel like roaming the shopping streets, duck indoors and learn how to make your favorite Vietnamese dishes! Local chefs will walk you through customs & traditions, all the ingredients, and preparation, plus you get to eat everything you've just cooked! We can organize a number of excellent cooking classes all throughout the country so you can head back home a Vietnamese food master.
Are you looking for a cooking class in Hoi An? Try Hoi An Mama Home Cooking Class
You will learn how to cook Vietnamese daily food in the cozy house with warm and fun Mama who had 20 years of experience of selling street food for a living. Mama Nở (Flower, 1954) who is not a professional chef but passionate and has a large knowledge of Vietnamese cuisine and culture. Born in Hue ( food capital of Vietnam) and she knows many recipe secrets that have handed down from her family generations. If you don't like to do a very touristic but a hand on cooking class with authentic food- try Hoian Mama Home Cooking Class. No market tour. 19 USD/ 1 pax. Money back guarantee! 
More detail at Hoian Mama home cooking class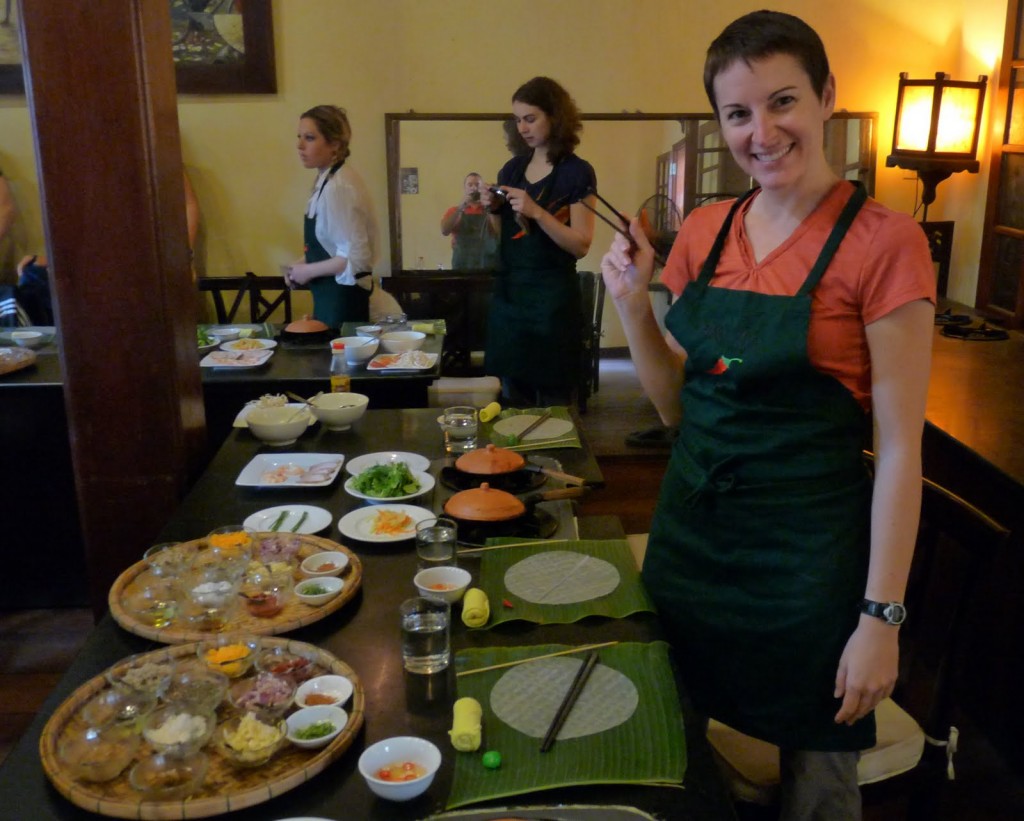 Shopping
For most people who visit Hoi An, the two main shopping allures are the Central or Riverside Market and the plethora of cheap tailors downtown.
Tailors speak both French and English – most stores are open from 08:00 to 21:00
There are some good ones: The Hoi An Cloth Market, Yaly Couture, A Dong Silk, Thu Thuy Silk, Mr. Xe.
Besides the tailor shops in Hoian, there are some more places for your shopping. If you want both shopping and helping poor people, go to LifeStart Foundation Workshop. It sells products made by a cooperative of disadvantaged and often disabled people from around Hoi An. Products on sale include trendy handbags, hand painted T-shirts, unusual souvenirs and other things.
In case you are a big fan of drinking tea, you cannot skip Reaching Out Teahouse. This shop features handmade products made by disabled and disadvantaged Vietnamese. The staffs are all on a set wage and will therefore earn an income regardless of how much of the products is sold.
5. Join a food tour
The last activity I think it's nice for this boring weather is joining a food tour. With different kinds of tours, your sorrow or bore will disappear within seconds.  For the rainy days, it is not a good idea when you walk around the streets. So just do a motorbike food tour, let the guides take you to the local places that you could never know, tasting the terrific food and enjoy a wonderful hot pot and some drinks at the end.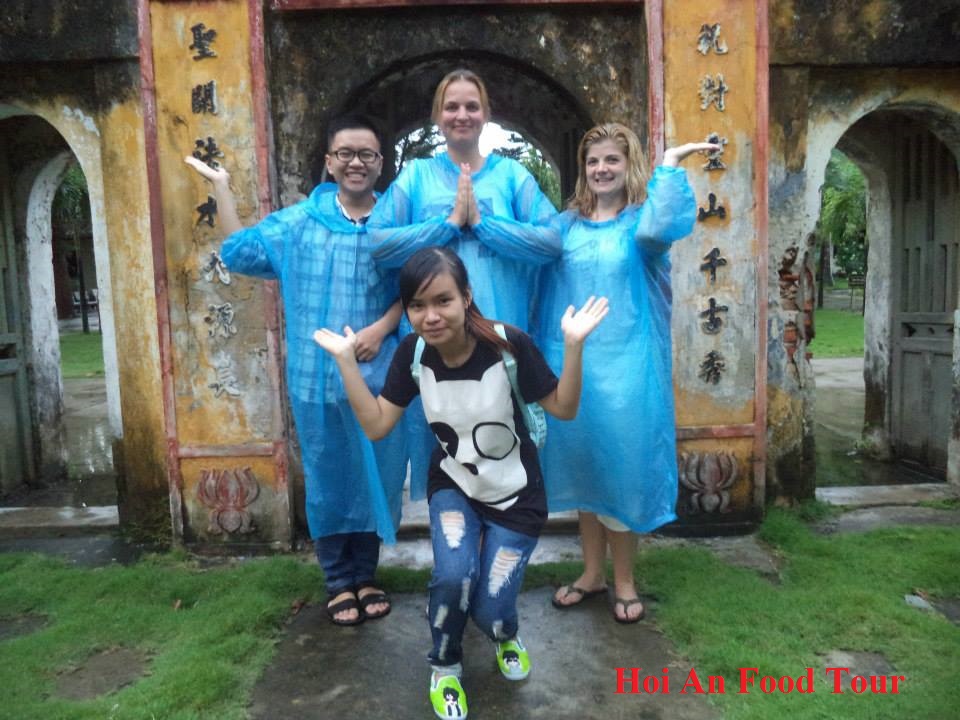 6. Visit Hoi An central market
If the rain is not so heavy, wandering around the central market with an umbrella or a poncho bought from vendors is a good way to enjoy your day.
Hoi An market is a very interesting destination for tourists especially the food court with its many popular dishes and specialties of the old town. In the early morning, the market is already crowded with many food stalls such as Cao Lau, Pho noodle, pancake, white rose,…You can enjoy breakfast, lunch or dinner at Hoi An market, it serves all day. The perfect warm hug of a dish will warm you up on a chill rainy day.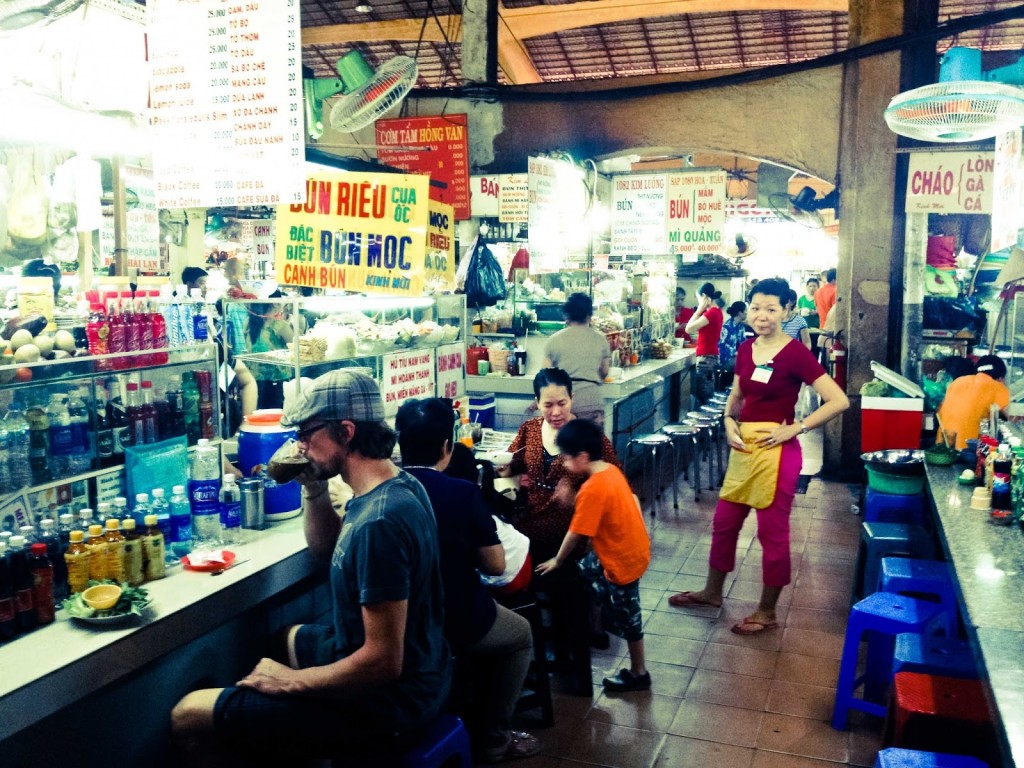 7. Watch DVD or reading books.
If your heart is set on a lazy day ensconced in your room, check out some DVD shop or bookshops in Hoi An, buys some discs or books and enjoy your days indoors. Legends DVD shop on Phan Chu Trinh Street has the best selection of movies and box set series for a dollar a disc. For those who love reading, grab a book from Randy's book exchange over on Cam Nam Island.
Top 7 activities in raniy season.