You are traveling on a budget? You love cycling around and see the beautiful villages around Hoi An? Join us in our Hoi An Cheap Bike Tours to Cam Kim and Tra Que village with only 

9 USD/pax/tour

.
All you will get are:
– Chance to visit the most authentic, memorable spots in Cam Kim and Tra Que village.
– Many interesting activities
– A great way of interacting with locals
– Lots of photo opportunities
– Large knowledge about local life, culture and cuisine
– Friendliness and kindness of the people you will meet
– Great trip on a budget
What is interesting at Cam Kim or Tra Que village?
1. Cam Kim Bike Tour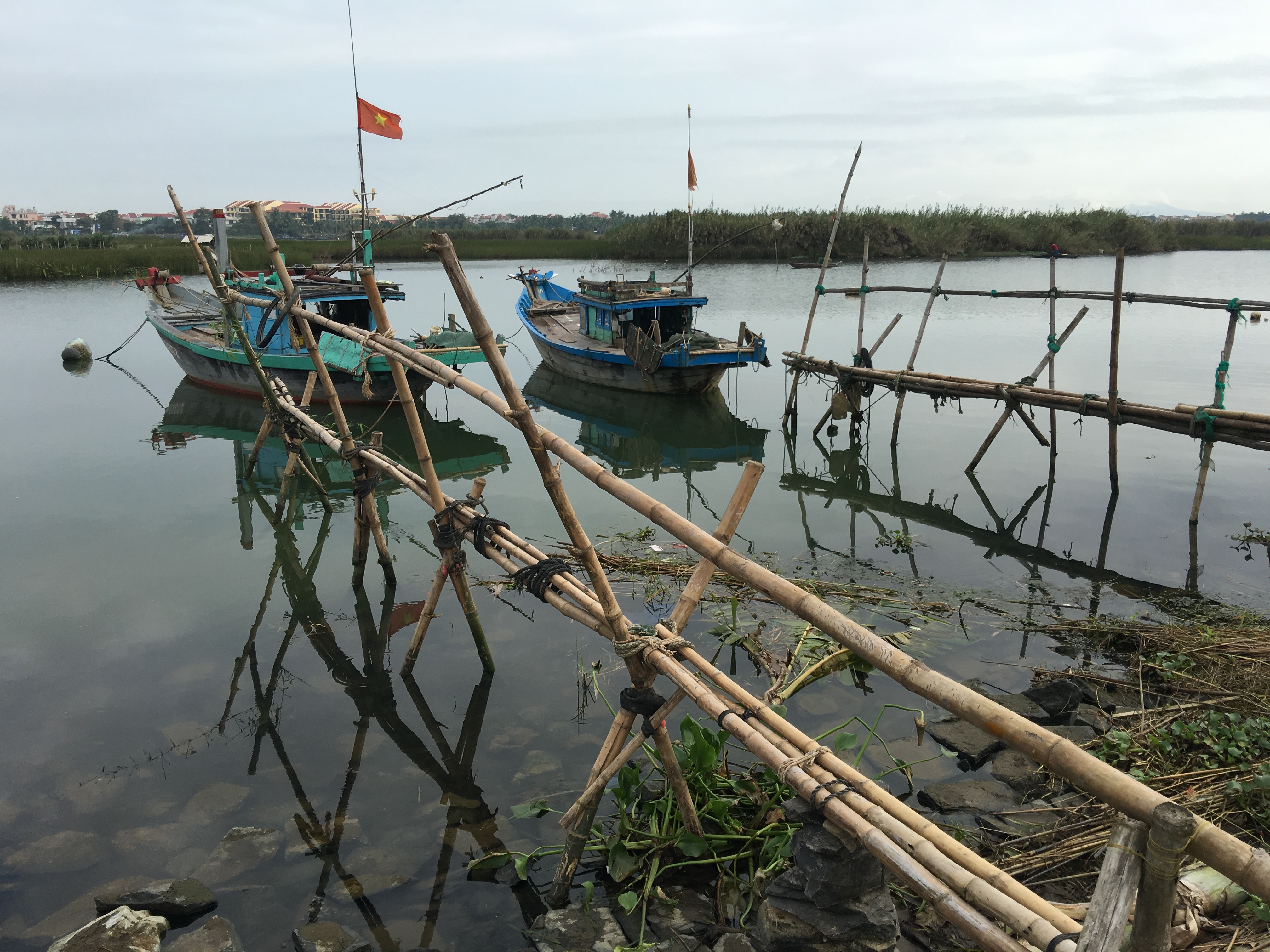 Cam Kim is an island which you can reach to by a ten-minute ferry ride from Hoi An center market. This place is attractive and charming in tourist's eyes by its scenic rural beauty and the friendliness of local people. With the tradition of making wooden boats, furniture and objects from 15th century, the skillful artisans living on this island have supplied their products to not only Hoi An and nearby areas but also abroad. Not as busy with tourists as Hoi An, Cam Kim island is nearly free of tourists. Let's discover the beautiful scenes of this village and join us in making rice paper and sleeping mats to know more about the local life here with only 9USD/pax.
Activities at Cam Kim Village
– Visit boat building workshop
–  Visit Huynh Ri carpentry workshop
– Visit a family that makes rice noodle
– Visit a family that makes sleeping mat
– Visit Huynh family Temple
– Visit a kindergarten/primary school
More details at Cam Kim Bike Tour. Price 9 USD/ 1 pax. Tour is only available on Monday and Thursday
2. Tra Que village tour
Tra Que has been famous by far in the whole Vietnam by its organic vegetables. With a wide variety of aromatic vegetables, this village plays a very important role in the life of locals here. People in Hoi An feel their meals tasteless without Tra Que herbs. Visit this village, you will see green beautiful gardens with different kinds of herbs and vegetables, join hands in preparing the soil and growing vegetables, make rice paper,…On the road to the village, you can contemplate the beauty of Vietnam rice fields with lazy water buffaloes lounging in the mud or brown cows grazing grasses around,…Such a beautiful picture! All for only 9USD/pax.
Activties at Tra Que Village 
– Be a farmer
– Make rice paper
– Eat Pho (Vietnamese Beef Noodle Soup)
More details at Tra Que Village Tour. Price: 9 USD/ 1 pax. Tour is only available on Wednesday and Thursday