Hoian is a wonderful place for everyone. There are lot of things to enjoy here. Not only the historic tours but also exploring ones. Unfortunately, to our kids, it is hard to satisfy them. There are some activities and places may bring joy and fun to your children. Here are Top 7 activities for teenagers you may interest your children.
      1. Soul Kitchen restaurant – An Bang beach.
If you and your children love the beach and want a good place to have meal, Soul Kitchen is what you need!
Soul Kitchen is where the local and expats' children hang out after school and at weekends, providing fun playmates to give frazzled parents a breather from sandcastle-building duties. Surely, your children will be attracted by different activities there!
The restaurant and bar is set up on a flat grassy area with lounge chairs and long wooden tables. Their menu is an eclectic one with a French flare using local seafood and ingredients to create fresh seaside dishes.
Whether you are dining, snacking or just drinking, Soul Kitchen is a great place to relax and unwind.
They perform live music every Sunday afternoon, from 5 PM till 9 or 10 PM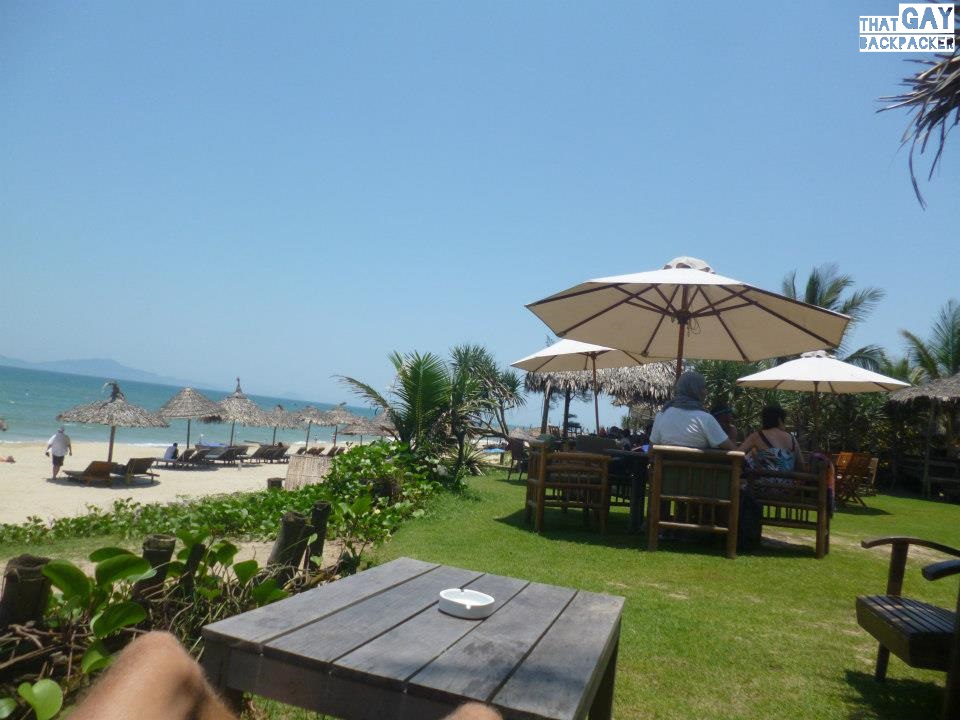 2.  Join a cooking class
You can take your children to Tra Que village or Cam Thanh village joining a cooking class. At Tra Que village, the children will have opportunity to be a farmer. They can study how to grow vegetables and how to cook to be a chef. At Cam Thanh village, eco and cooking tour is good solution for your family: a combination of cooking class, nipa palm forest exploration, basket boat rowing and crab fishing in local ways will be fantastic and unforgettable experience to you and your family
Book your cooking class here http://www.yourlocalbooking.com/tours/hoi-an/hoi-an-cooking-class-and-eco-tour-610.html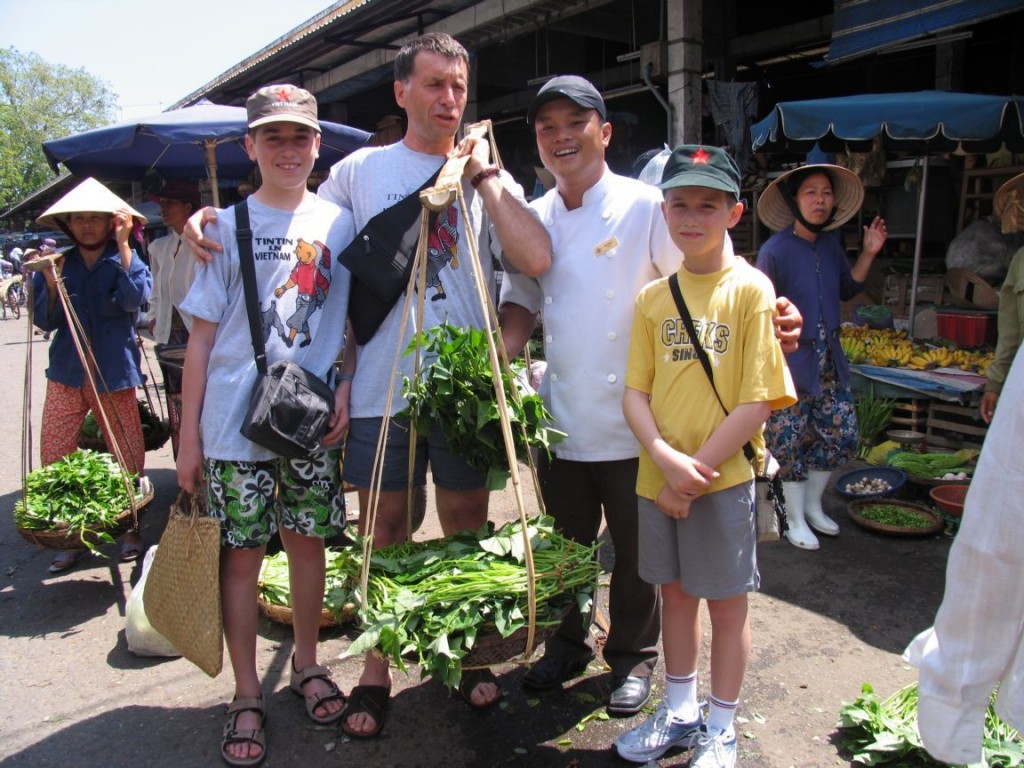 3. Join Hoi An Free Tour
Hoianfreetour is a non-profit organization of a group of students who want to keep practicing their English, and proudly introducing the untouched side of their homeland to the tourist. They are not your guides, they are your local buddies J
It is a great chance for you and your children to explore the hidden beauty of a fabulous countryside near Hoi An. You can bike around villages and see stunning rural scenes, rice paddies, fishing villages, fields of water buffalo and Bamboo Bridge. You will learn and get many insights about the local life which are never written on guide books. It's all about cultural exchange and giving the volunteer students opportunities to practice their English language skills through outdoor activities.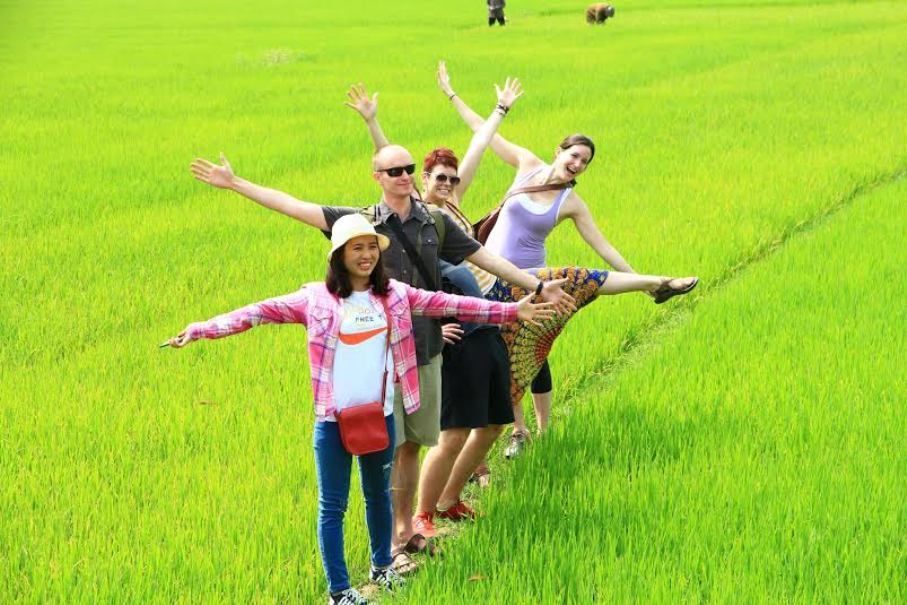 4. Try a Food Tour
There are many food tours in Hoian – Original Taste, Coconut Tour, Street food tour and Hoi An Food Tour. If you need to take care of your children, a join tour in a big group is surely not what you expected! In this case, Hoi An Food Tour will be your best choice which majors in different kinds of tours with special requires and flexible to your needs.
If your children don't like cycling, a 6km walking trip in 4 hours with be a good choice for them. If your children need something that more adventurous, the food tour by motorbike or bicycle will be what you need. As I know, if you go in a family, it is possible to ask them a family tour without extra charge (you should mention it when you book the tour)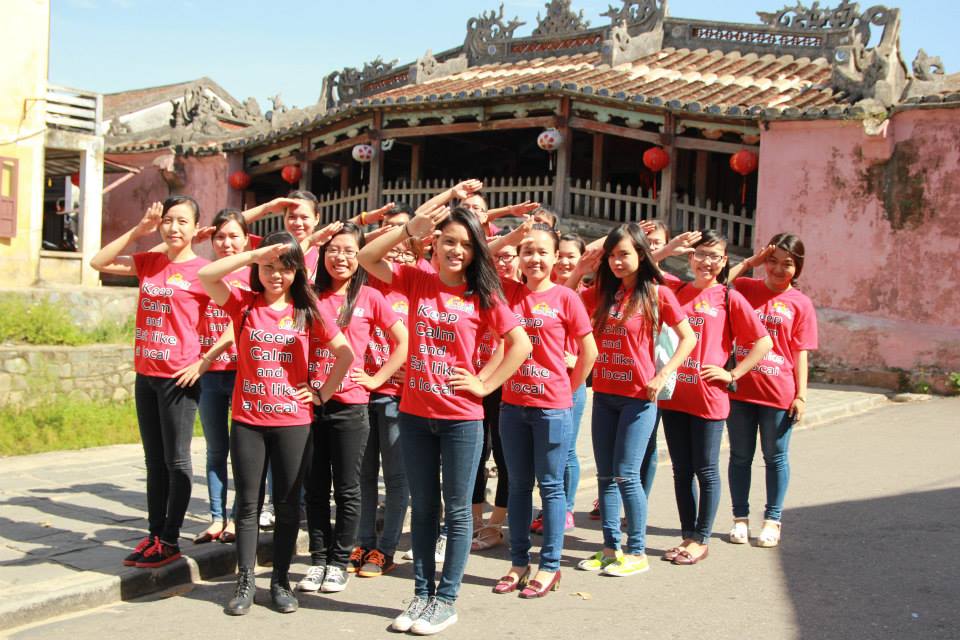 5. Banahills Fantasy Park
If your children love amusement parks, and you love some adventurous things, Banahills is your choice.  Used to be French summer resort, it is located at the height of 1400m about the sea level and 70 km far away from Hoian. You will try 20 mins trip on the longest mono cable car in the world! Seat on the cable car and enjoy the view of mountains and streams.
Then, the fantasy park with over 30 different games can bring wonderful moments to your children.
Tips:
It is quite crowded in summer time, so if you want full experience, just book a private tour to go there.
Even it is cool there, sun cream is a necessary item for your trip.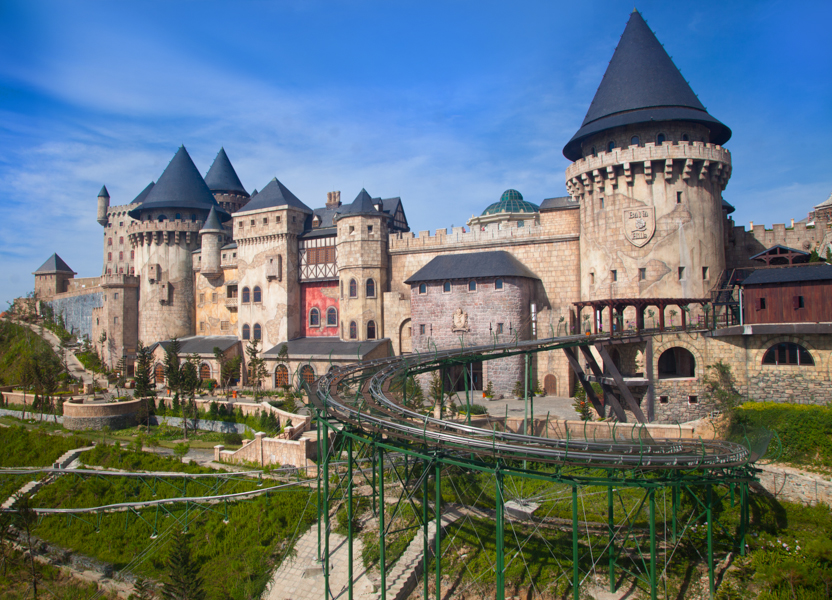 6. The Sun Wheel, Asian Park, Danang
Designed by Bill Bensley, one of the world's famous architect, this place will be finished in 2015. But recently, you can bring your children to one of the highest observation wheel in the world – the sunwheel with the height of 115m.  This is such a terrific place for enjoying the view of Danang city.
The opening time is from 5PM to 11 PM with a reasonable price of VND 50,000.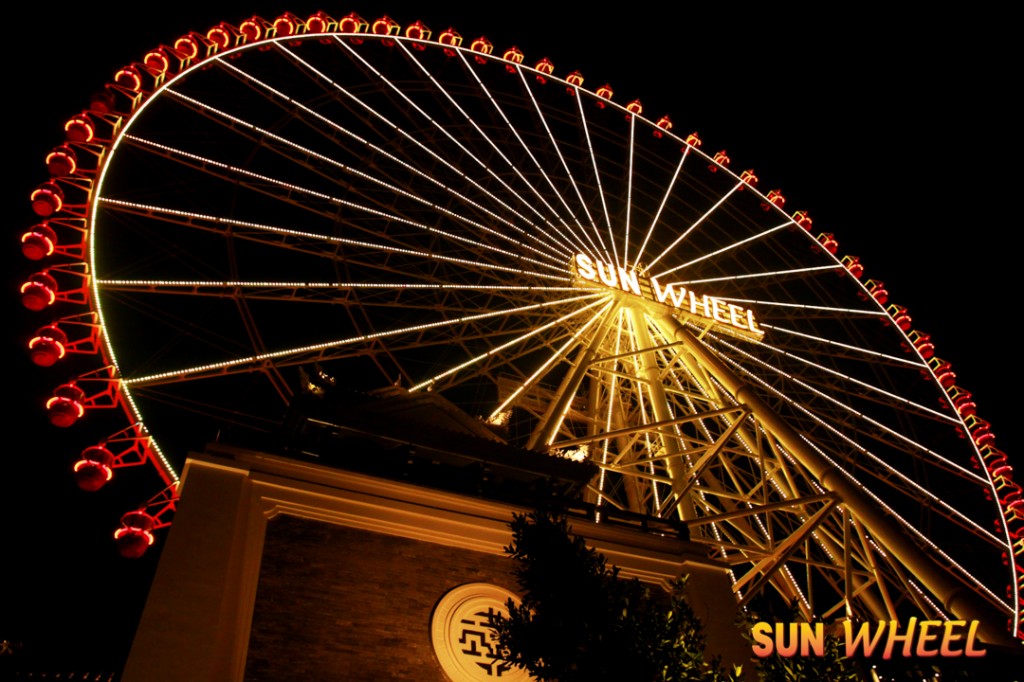 7. Cham island
If you visit Hoi An in summer, Cham island is the place that you should not miss out. It is perfect for a day trip with snorkeling or a dive on some beautiful corals, a delicious seafood lunch on the island, or a walk along the "eco-tour" trail. There are many other interesting attractions for visitors, including fresh seafood, traditional crafts, swimming and sightseeing. Recently important archaeological remains were found and these are now exhibited in a small museum near the main jetty. The island is rich in aquatic resources, with 165 hectares of coral and 500 hectares of seaweeds. The waters around Cu Lao Cham is home to 135 species of coral, four species of tiger shrimp and 84 species of mollusk, many of which are listed in Vietnam's and the world's Red Book of endangered species. 

Teenagers activities in Hoi An