Hoi An is heaven place to try fresh sea food. Vietnam is a country that is criss-crossed with rivers and streams, tributaries and deltas as well as being bounded by the East Sea. Sea food in Hoi An is very fresh. You can try sea food at An Bang Beach – local's favorite beach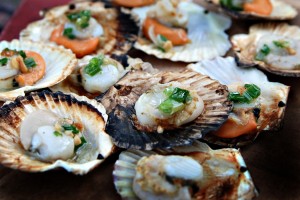 Sea Food is very fresh and cheap
How to get to An Bang Beach?
Basically just follow Hai Ba Trung street to the coastal road and when you get to the intersection, go straight. Distance 4 km
Local sea food restaurants in An Bang Beach
Two of the best ones are Chien, located on the corner by the parking lot, and Lien Ka's, next door to Soul Kitchen, which grills the most delicious scallops and squid along with other Vietnamese seafood favourites.
Tuyet Restaurant (Lo 3 Bien An Bang)
They offer crabs, fried baby squid, grilled clams, BIG lattice sea food spring rolls and tamarind prawns
Banyan Bar (Far left, An Bang beach)
Tel: +84 (0)123 8819 236
Web: www.lebanyanbar.com
Banyan Bar offers regular oyster and mussel promotions. They have a pool table, petanque field and both indoor and outside dining areas. Don't miss the baked camembert in clay pot.
La Plage (Far right, An Bang beach)
Tel: +84 510 3928 244
Web: www.laplagehoian.com
La Plage specials offering up Leek Pie, Quiche Lorraine, Free Range Roasted Chicken, Fish of the Day as well as a menu of burgers, sandwiches and more.
Soul Kitchen (Far left, An Bang beach)
Soul Kitchen serves up incredible local seafood and French dishes. Their menu has special food day by day depending on the market produce. The view is spectacular and there are both dining tables and sofas to lounge on). They also have live music often on a Sunday night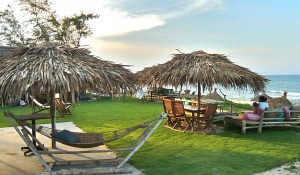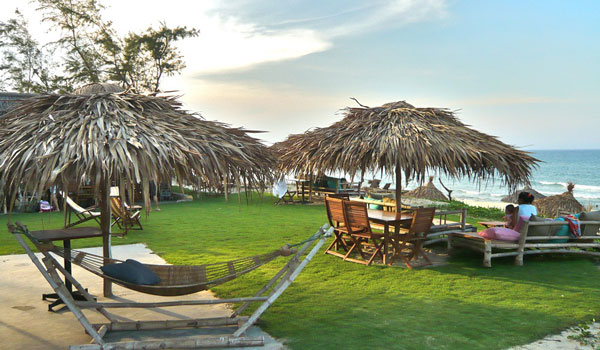 It has great chairs, lounge sets, pool table
Fun Bars in An Bang Beach
Banyan Bar usually organizes very cool events with great food and DJs at weekends. La Plage is happy for you to take over the play list and serve up drinks till sunrise.
Tip for parking in An Bang Beach
Huggy @ Good Parking: Look for him on the leftside of the parking lot. He charges an honest price. When  you enter An Bang beach, Vietnamese ladies are trying to get you on one of their beach beds for free. This sounds great but they ask you to have lunch at their restaurant later. So you should say no unless you want to eat at their restaurants