<Top 9 Charity Activities in Hoi An> Central region is the area that has suffered a lot from natural disaster throughout Vietnam, which account for its poverty and people low living condition. Hence, there is a huge need for support for the disadvantaged and the handicapped here. Hoi An is lucky to be well-known now in the world compared with the time before it was recognized as the World Heritage Site in 1999. This is considered as an opportunity for charities in Hoi An because most of tourists come here are happy to give away their money for charity beside spending them on tailors, restaurants, bars or buying jewelry. Many charities have been established and had an enormous impact on Hoi An people's lives. It is so good when you have desire to help people but do not let your kindness be taken advantage of. The best way to help people in need in Hoi An is to connect them with relevant NGOs or charities there. We hope you put your money in right place for right people by recommending some charities in Hoi An.Most of them were found and managed by expats.
1. Blue Dragon
Blue Dragon was established by Michel Bresowski, an Australian teacher. It mission is to help children escape from the poverty cycle, slave labor, trafficking and drug addiction by offering them chances at education and improved living conditions. This charity has a restaurant named after it – The Blue Dragon café at 46 Bach Dang Street. It is a good place for lunch and Larue beer.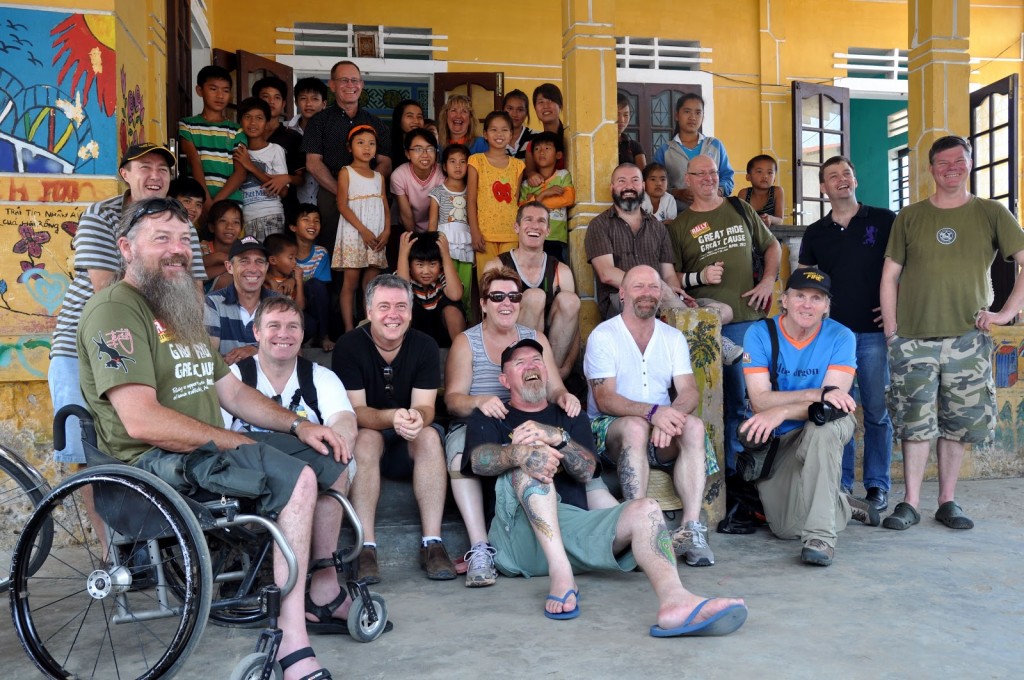 2. Streets
Streets is the brainchild of Dr. Neal F. Bermas, a consultant who taught courses in hospitality management and entrepreneurship at both New York University and the Institute of Culinary Education. It aims to transform the lives of street kids and disadvantaged youth by educate them for 18 months in hospitality as well as English and social skills. It has a restaurant at 17 Le LoiStreet which can serve excellent lunch for you and should be on your list restaurant in Hoi An.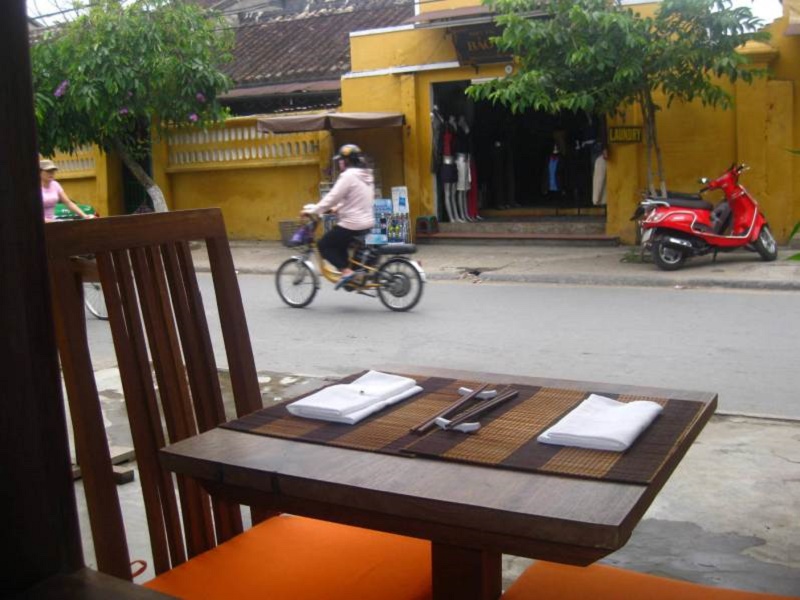 3. Lifestart
The Lifestart Foundation is a grassroots, not-for-profit charity that helps disadvantaged Vietnamese people and their families to become self-sufficient. Founded by Australian Karen Leonard a music teacher from Essendon in Melbourneand supported by a team of dedicated volunteers. The Lifestart shop at 77 Phan Chu Trinh sell items made by those supporting by Lifestart.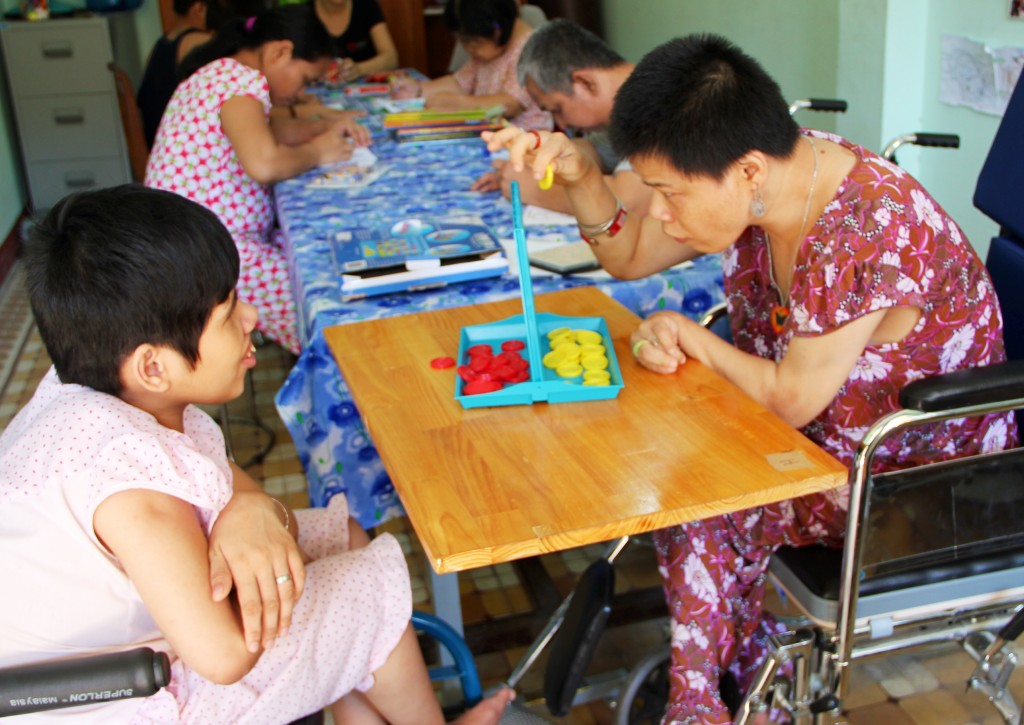 4. Reaching Out
Reaching Out has its shop at 103 Nguyen Thai Hoc Street which was established by Le Nguyen Binh, a wheelchair user. The shop sells high-quality items made by disabled people in a beautiful old building. There is also a Reaching out Tea House situated at 131 Tran PhuStreet whichserve delicious coffee, tea and biscuits – traditional and locally made.Most staff are hearing impaired or deaf – an interesting experience as you write down you order and have little wooden blocks with words to communicate.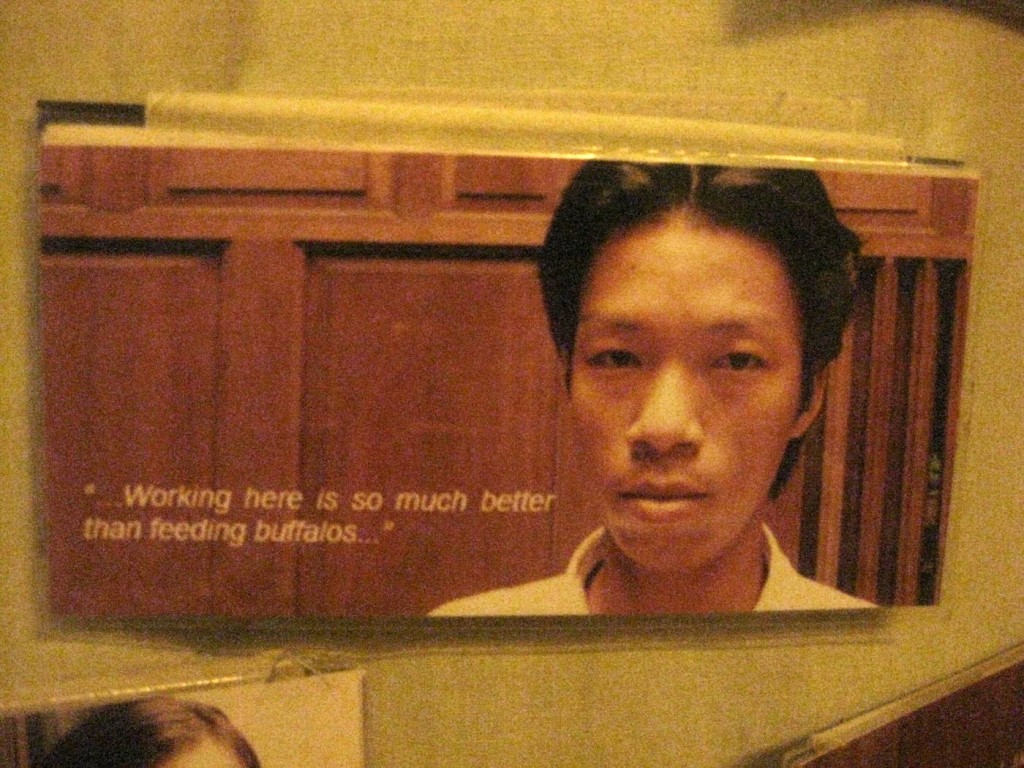 5. Project Indochina
Project Indochina provides education, housing, clean water, sanitation, health care and income generation opportunities to poor and disadvantaged children, their families and communities. It is an Australian charity directed by Geoff Shaw. Its restaurant the White Lotus is a nice restaurant at 11 PhanBoi Chau Street. All profit made will be used to fund humanitarian, community development & education programs.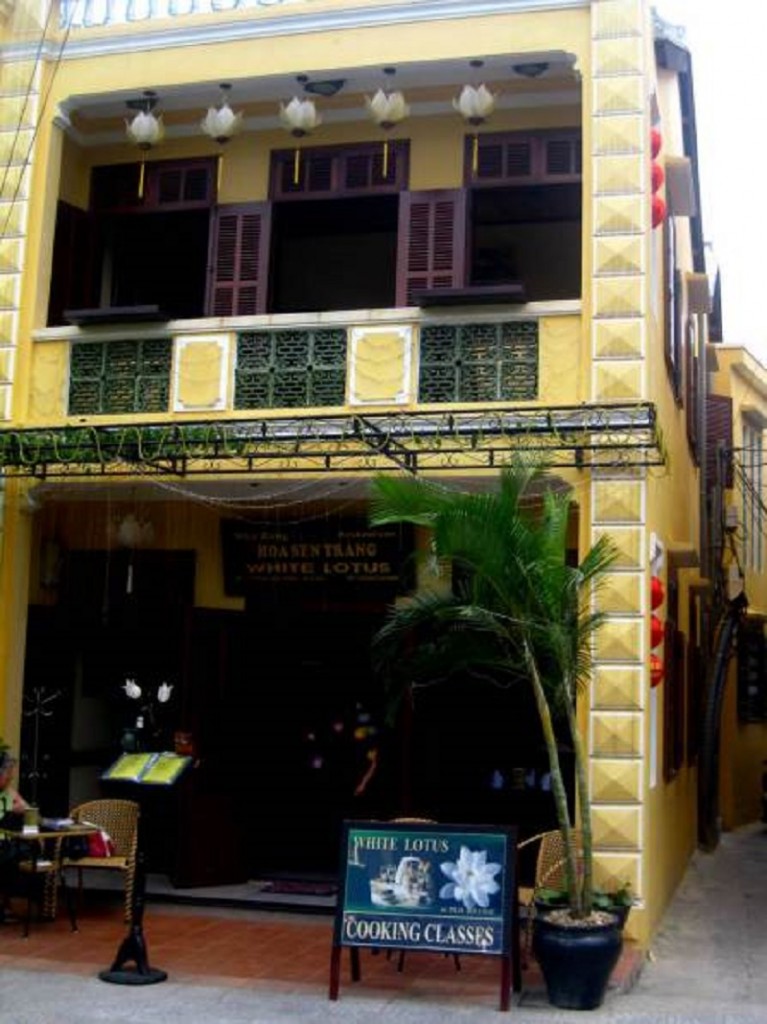 6. KiAnh Foundation
The Kianh Foundation is a grass-roots UK-registered charity founded in 2001 to address the desperate need for improved care and development for children with disability living around the Hoi An area of Central Vietnam.
Kianh delivers specialist education and health services to children with disability at its purpose-designed Day Centre for children in Dien Ban district, 10 minutes from Hoi An City.
The Day Centre aims to support at least 100 children with disability at any one time, along with their parents and families.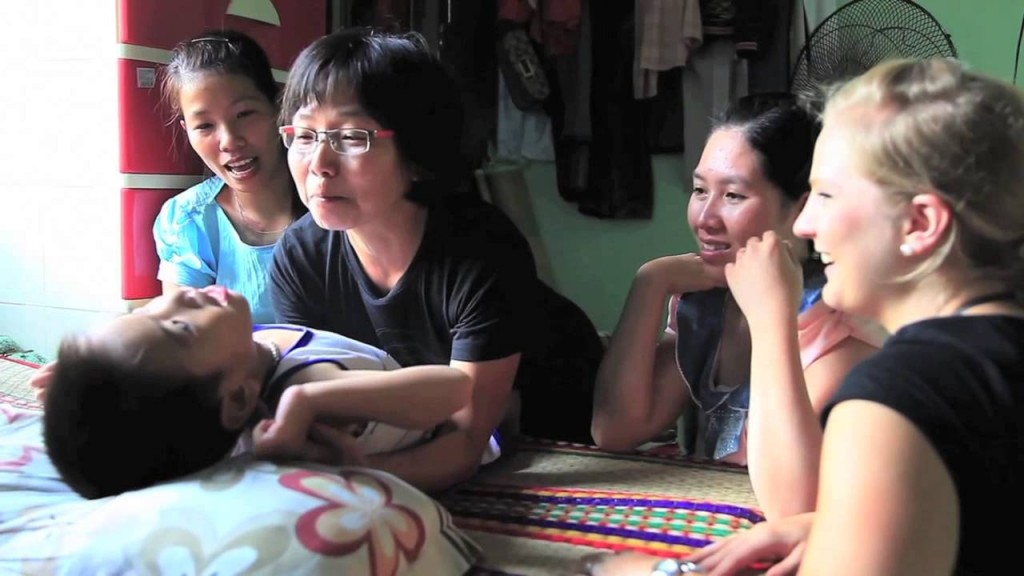 7. Swim Vietnam
Swim Vietnam (formerly known as Tribob Children's Swimming Program)is a UK-registeredcharity which provides free lessons for Vietnamese children and trains local adults as swimming teachers. Their mission statement is "to reduce the incidence of drowning in Vietnam by providing high quality swim coaching to Vietnamese children"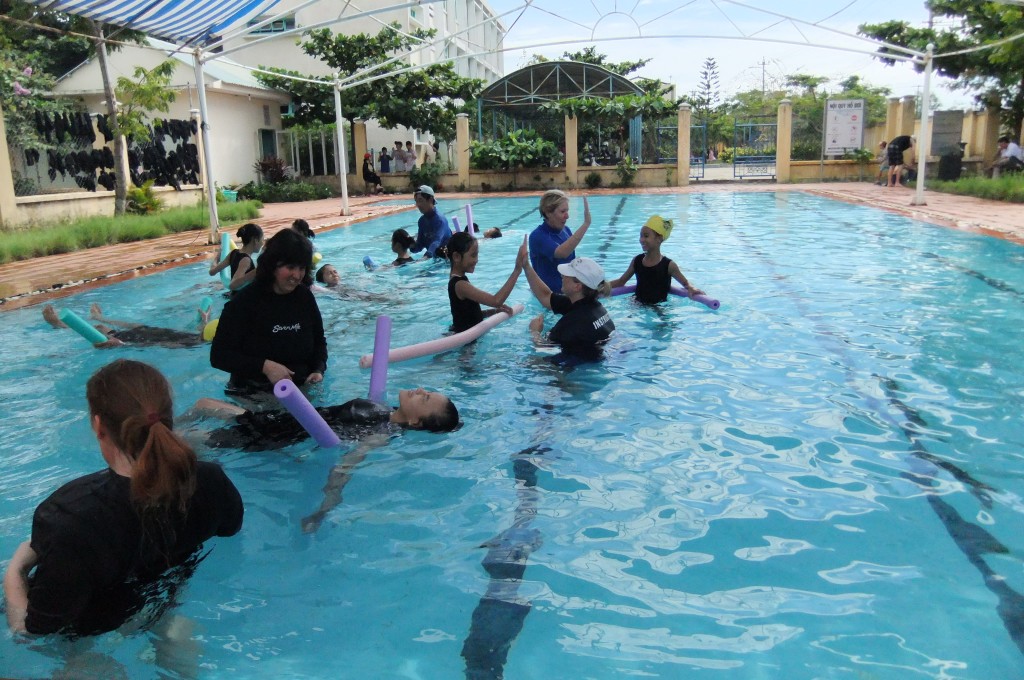 8. Ong Vang
Besides, there are some charities run by Vietnamese. One of those is Ong Vang established by a group of local people living in Hoi An, Quang Nam and Da Nang with the hope to help the disadvantaged and the disabled overcome their destiny by supporting them food and improving their facilities. Its members even have no hesitation to pass rugged trails toreach remote areas helping people there. This charity take the fund by invite donations from public.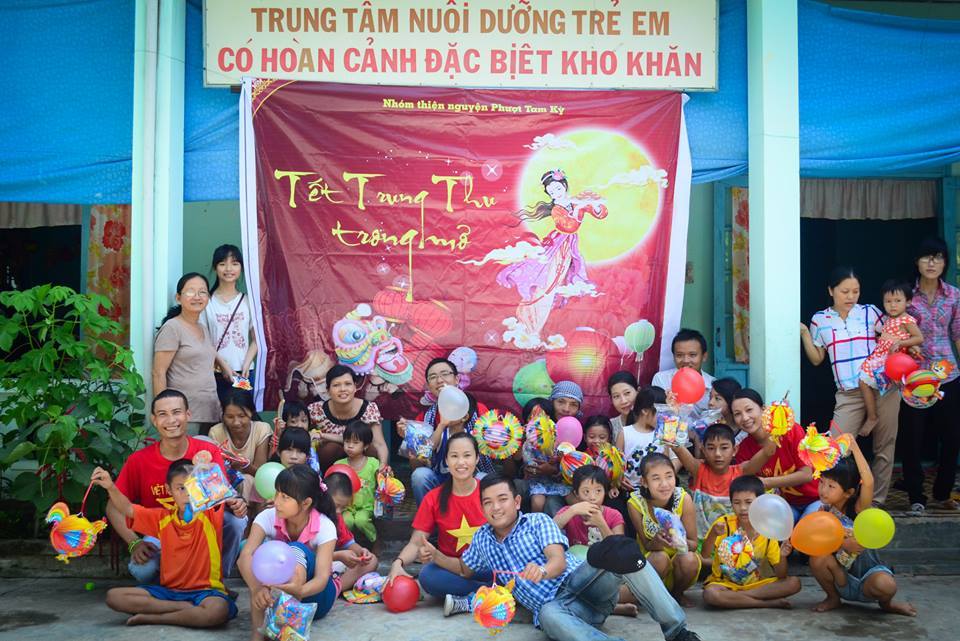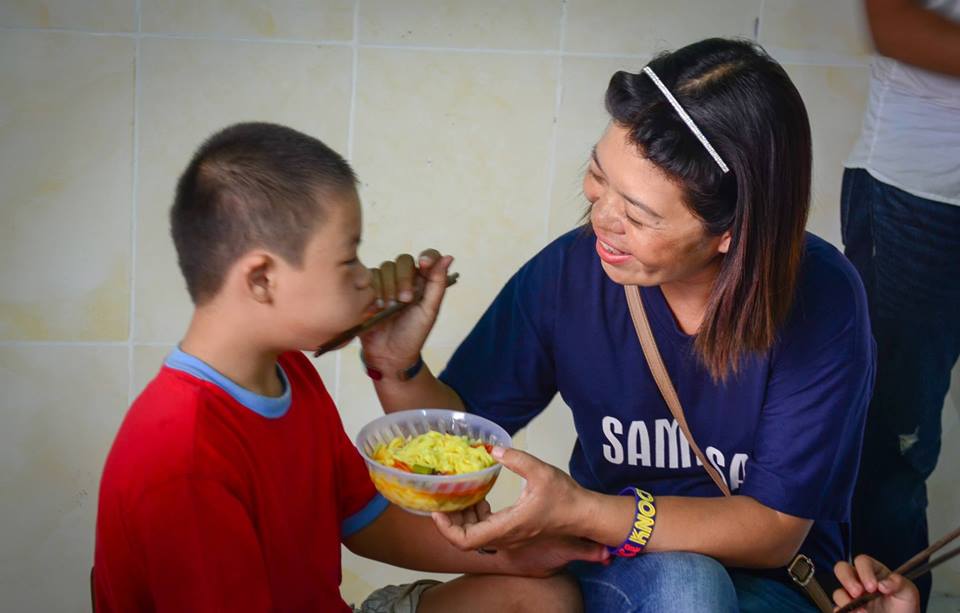 Another charity run by locals is Hoi An Food Tour agent with its monthly social project to help the disabled and homeless people called Hoian Great food for great cause. It offers helps to the elderly, lonely, disabled, orphan and those who do not have the capacity to work and homelessin Hoian Homeless and Disable Centerat 01 Pham Hong Thai street. Its fund is from Hoi An Motorbike Food Tour's profit as they deduct 2 USD from every single guest of Hoi An Food Tour.
It is a great if you want to combine your visit with doing charity here. Hoi An Food Tour offers tourists a new kind of tours in which you can help to cook meals for the disabled and homeless people, visit DuyVinh poor village or even go to remote areas in Quang Nam province to help ethnic groups there. Just feel free to contact them if you need further information.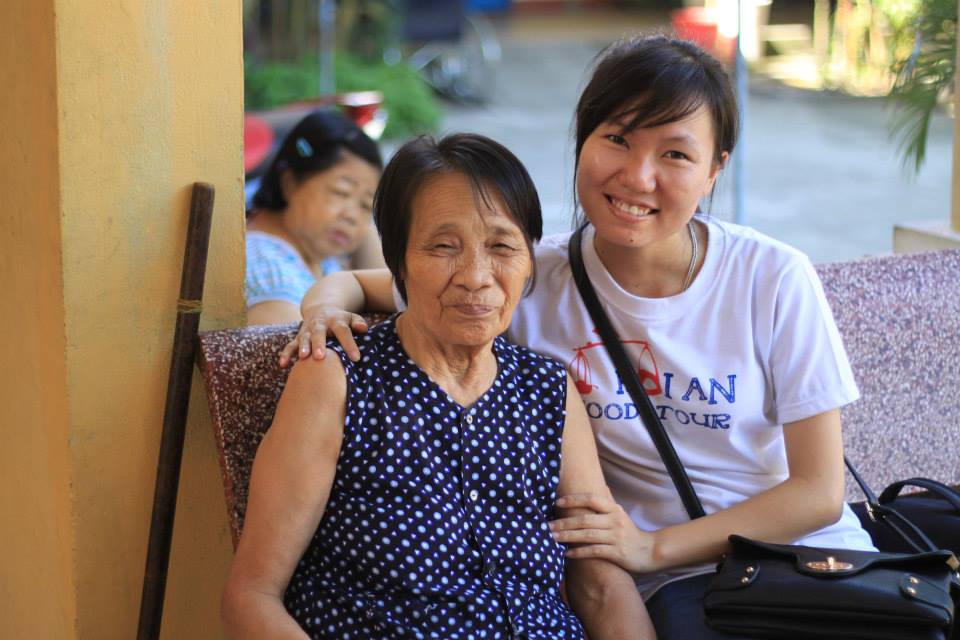 Some tips for you:
Do not visit any orphanages just to take photo with a disabled orphan because they are the ones with high dignity.
If you have any skill (English teaching, social worker, fund raiser, physical therapist etc) to work as a volunteer or want to donate then contact a local charity organization above to offer help.
Do not purchase items from child street sellers (whistles, bracelets, necklaces and other small ticket items) with the hope that they can afford to go to school as they tell you. There are a variety of NGOs and charities in Hoi An to help them have a good education but their parents choose for them to work like that. These children maybe earn a large amount of money to support the whole family thanks to your kindness.
Do not get sucked into stories of street adult sellers. You can buy their stuffs, of course, but do not let them charge you up by their pitiful and untrue stories.
We hope this post is useful for you to share your fortune with the right people in need.