Top 8 Spa in Hoi an- Getting tired on your long trip?No trip to Hoi An is complete without a session, so here's sharing 8 of the Best Spas in Hoi An You deserve the pampering. This city is not only a good place to discover the beauty of many unique structures, old houses, temples, pagodas,…but also to explore and enjoy various services such as relaxing, entertainment, healthcare and beauty. There is nothing better than relaxing in a peaceful and soft soothing music atmosphere after a long trip or a long day shopping and sightseeing.
Going to a spa is the best choice, but how to choose and find out a good one is the concern of many tourists. We would like to recommend you top 8 spa in Hoi An to visit.
Top 8 Spa in Hoian
1. Ylang Ylang spa- Top 8 spa in hoi an
Ylang Ylang Spa is a holistic and rejuvenating spa focusing primarily on the treatment of body relax. Spa owner Ms. Anita, a professional training manager in body treatments and waxing, has extensive experience in specializing and customizing massage and facial treatments. She worked at a number of prestigious spas over 10 years: "Swiss-belhotel Golden Sand resort & spa", Fusion Maya, Hyatt Regency and Almanity Hoi An Wellness Resort have made her one of the best in her field.

Ylang Ylang Spa uses only the finest skin care products specializing in Lohasys from Korea. Our goal is to meet your unique needs and make your best trip to be better.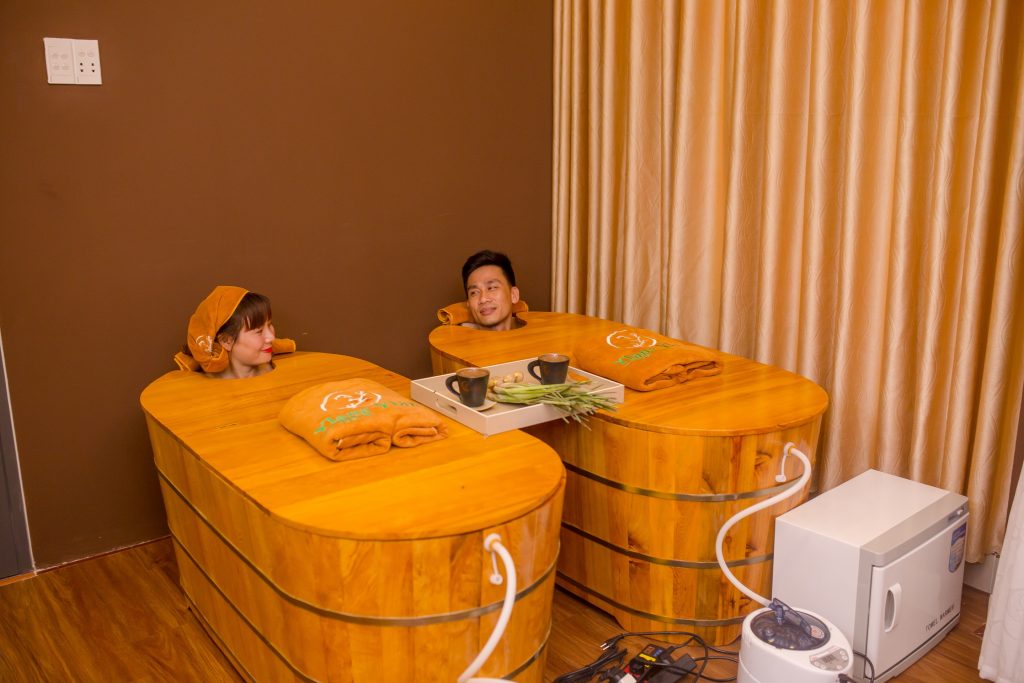 Must try spa services
Authentic Red Dao herbal baths
Aromatherapy massage
Herbal Special Sauna
Hotstone massage
Ylang wooden special massage
First Red Dao herbal bath spa in Hoi An – Ylang Ylang Spa
The Medicinal bath of the Red Dao Ethnic is very well known in the north of Vietnam- Sapa. Now you can try it in Hoi An. Each herb remedy for bathing includes approximately 120 kinds of herbs, plants, and bark used for the baths. The herbs are boiled for 3-4 hours in 30-37oC to extract the essence and then mixed in water to serve tourists. Average time to take an herbal bath is 30 minutes.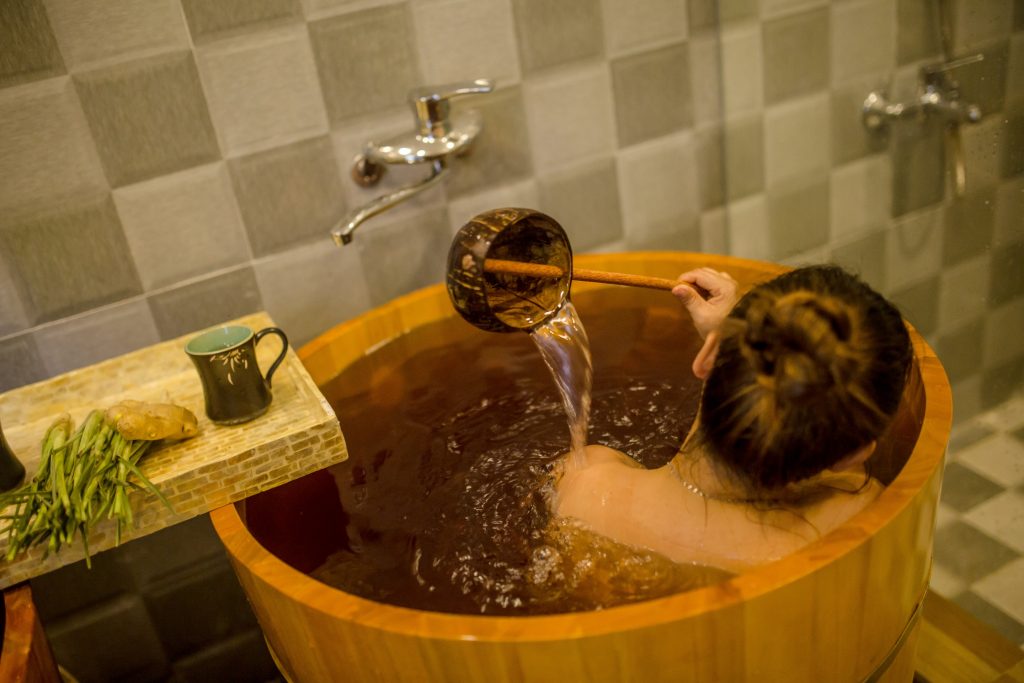 Benefits of Red Dao herbal bath
It relaxes your body and renews your energy by enhancing overall circulation, soothing your daily tensions

For women, the herbal bath promotes skin beauty by opening pores, removing dead skin and impurities, and leaving the skin soft, clean, and silky smooth

Relieves some chronic illnesses including rheumatism and joint pain.

Herbs can also a simple natural treatment for skin disease such as ulcer, acne and psoriasis, etc.
Note: guests with heart diseases or high blood pressure, Pregnant women should not take this option.
Include: bath in 30 minutes, welcome tea, and snake
Price: 10 USD/ 1 pax / 30 minutes
Make a booking: hoianfoodtour@gmail.com
Viber/ Whatsapp/ Call: +84 976 128 977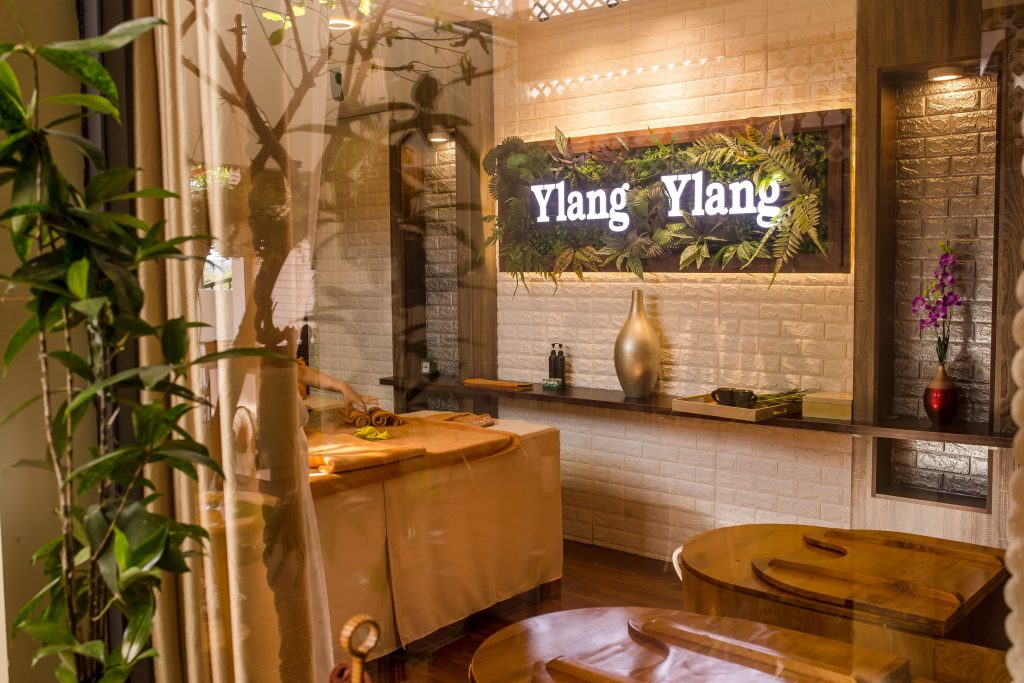 Important Information about Ylang Ylang Spa- Top 8 spa in hoi an
Working hours: 9.00 AM – 9.00 PM

Add: 65 Ly Thuong Kiet St,

Cẩm Châu, Hội An, Quảng Nam, Vietnam

Schedule and secure your time slot directly with

Ylang Ylang Luxury Spa

by emailing/ Whatsapp/ Kakaotalk

Please arrive at the spa location 15 minutes before your scheduled appointment to prepare yourself for the treatment

Your booking will be subject to cancellation if you are late for more than 30 minutes

How to use: We will give a booking code and show it to spa staffs
If you are keen to learn more about Vietnamese massage, take up a course here.
2. Palmarosa Spa – Top 8 spa in hoi an
Situated in 90 Ba Trieu street, Palmarosa Spa is a natural and beautiful spa in Hoi An ancient town. Only 9-minutes walk from the heart of the old town, Palmarosa Spa is really a heaven for people who want to relax, refresh their body immediately by a professional massage therapist and estheticians' team and pure natural ingredients here.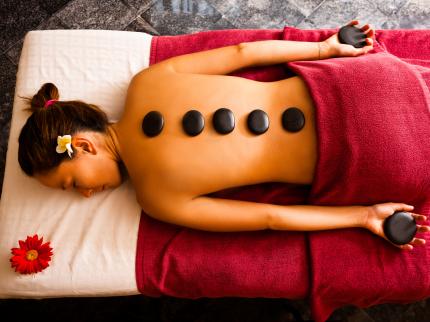 Palmarosa Spa offer many kinds of health care and beauty: facial, body treatments and hand and feet care services,…Moreover, Palmarosa Spa uses 100% natural ingredient products for the best treatment result and are proud to be the first and only one pure natural spa in Hoi An. Coming to Palmarosa spa, you will feel relaxed, refreshed and completely invigorated.
Palmarosa Spa
Add: 48 Bà Triệu, Phường Cẩm Phổ, Hội An, Phường Cẩm Phổ Hội An
Web: http://www.palmarosaspa.vn/
Tripadvisor link:
Everyday 10.00 – 21.00 hrs. Last booking 8PM
Reservation Please Call : +84 235 3933 999
3. Hoi An Day Spa – Top 8 spa in hoi an
Hoi An Day Spa is located at 47 Ba Trieu, Hoi An. It specializes in nail care, hair care, skin care, eyelash extensions, waxing and threading, and other wellness treatments. Hoi An – Day Spa is willing to provide not only the best expert technical service, but a warm, relaxing, and pampering experience that makes you feel revived. At Hoi An – Day Spa, your safety is their first concern. The staffs here are knowledgeable, professional and friendly. If you looking for a Day Spa with excellent service, Hoi An Day Spa is the place to be.
4. NA Spa and Beauty – Top 8 spa in hoi an
Na Spa Escape looks out onto the rice fields – with abundant wildlife, this is the ideal getaway and a perfect spot to RELAX, RENEW and REVIVE.
Na Spa & Beauty is well known by both locals and tourists with more than 7 locations in Hoi An. It offers customers an entrance into a world of tranquility and rejuvenation. The menu includes blissful foot and hand treatment, fragrant oil massages, radiant facials and much more. The professionally trained therapists here will guide you pathway of renewal and help you feel relaxed and refreshed. With the motto that customer is king, Na Spa & Beauty not only provides the best technical spa services but also strikes the best customer services.
Na Spa Escape
Add: 100/5 Le Thanh Tong, Cam Chau, T.P. Hoi An, Quang Nam, Vietnam
Web: http://www.naspaescape.com/
Tel: +84 (0)913484852
Tripadvisor link: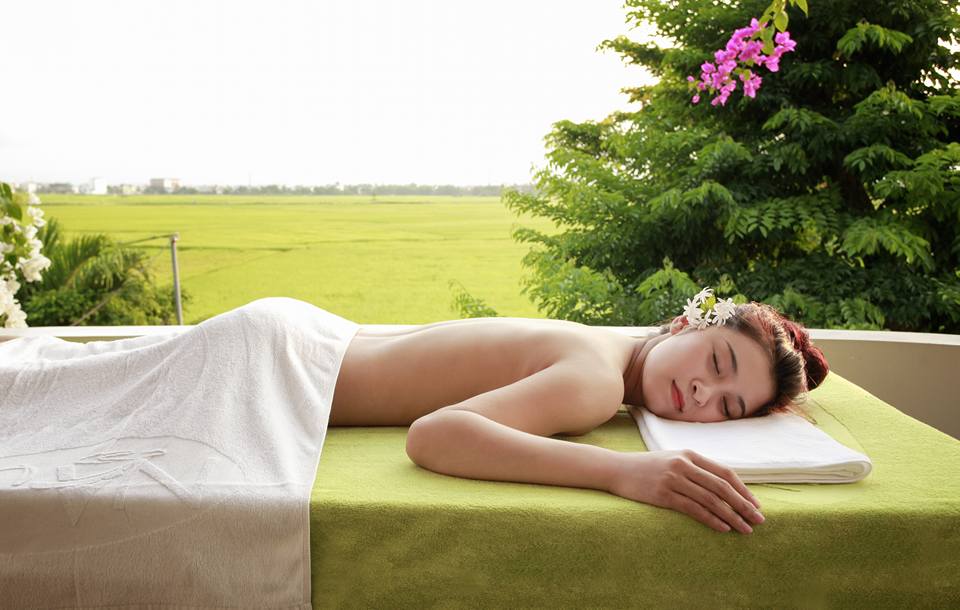 5. Phuoc Lavender Spa – Top 8 spa in hoi an
Situated in the heart of Hoi An ancient town, Phuoc Lavender Spa is well-known for its fantastic service at very competitive rates. The staffs are very friendly, experienced and fully trained to deliver highly professional services. Phuoc Lavender Spa gives the best treat to your spirit, mind and body. They have a massage, skincare, and other spa services, performed by all courtesy of Ha, Hiep and their team. Drop by this spa and you will experience the excellent service for yourself.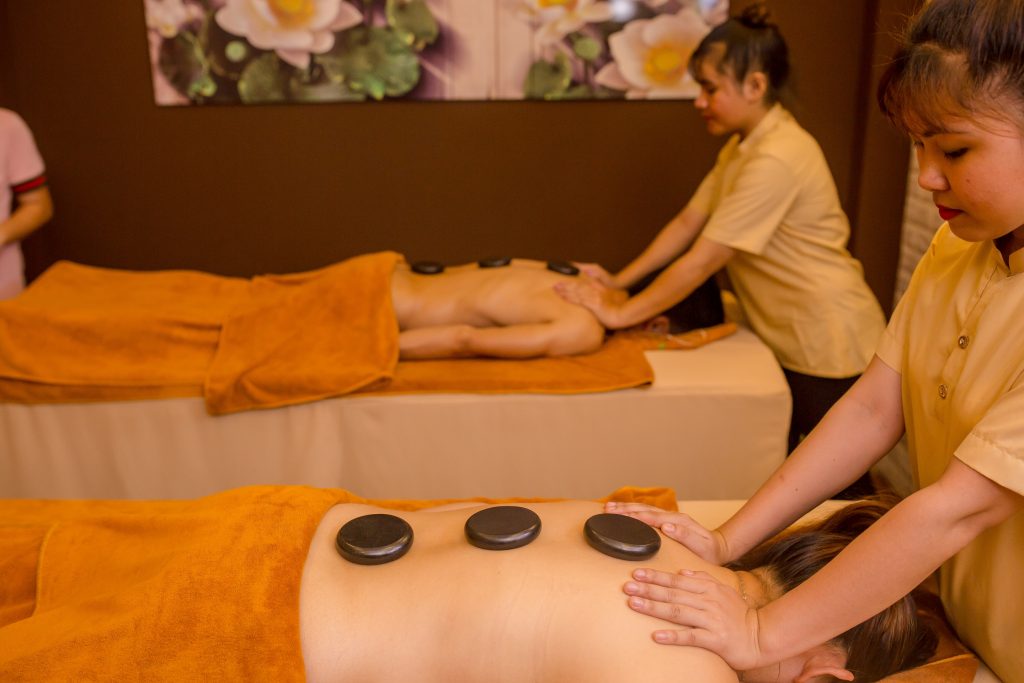 6. Victoria Hoi An Beach Resort and Spa – Top 8 spa in hoi an
5km from the center of the ancient town, Victoria Hoi An Beach Resort and Spa is a great combination of a resort and a spa. The spa here, in particular, is a small heaven where the customer can experience the specialized treatments from massages to relax, to rejuvenate your skin and exfoliating body from natural materials. In addition, services such as gym, sauna, steam bath are also available. Victoria Hoi An Spa will help you relax your body and mind with the refreshing experience.
7. Palm Garden Beach Resort and Spa – Top 8 spa in hoi an
Like Victoria Hoi An Beach Resort and Spa, Palm Garden Beach Resort and Spa is a combination of a resort and a spa.
The Palm Spa focuses on the quality of professional service along with their top of the line products. Palm Spa has 16 treatment rooms. Services include massages, facials, body treatments and nail/foot care. Palm Spa offers a variety of therapies, including hydrotherapy. The therapists and staffs are highly trained and professional and willing to give you a high level of well- being with pleasure.
8. Little Hoi An Boutique Hotel and Spa – Top 8 spa in hoi an
Set on the banks of Hoai river and situated in the heart of Hoi An, Little Hoian Boutique Spa is an ideal place for relaxation and fitness. It offers you a wide array of services: outdoor pool, sauna, Solarium activities or body massage with the Traditional Vietnamese or Thai Massage. With the atmosphere of total peace and harmony, Little Hoi An Boutique Spa is an excellent choice for your relaxation in Hoi An.
We hope that our list of Top 8 Spa in Hoian will be useful for your holiday!
If you travel to Da Nang city, you can check out Top 7 Spa in Da Nang
Top local restaurants in Hoi an